Preview match

Royal Pari
2-1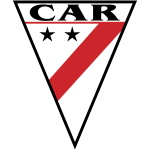 Always Ready
MATCH REPORT
Bolivia - Liga De Futbol Prof - 07/21/21 15:00 - 10.ROUND
Stadium
Estadio Ramón Aguilera Costas
Referee
Jorge Luis Justiniano

2-1 [90']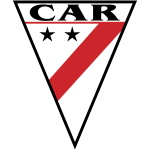 6'

26'

27'

0-0 HT

46'

56'

58'

58'

59'

64'

Catuy Arosemena

Algarañaz Arnez

67'

70'

70'

75'

76'

82'

85'

89'

89'

2-1 FT
Goals and Highlights

2-1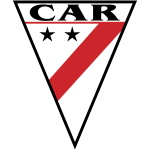 Match stats

CARDS 3 0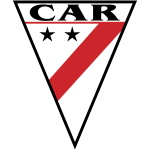 CARDS 3 0
ODDS
Odds by

Match
1
X
2
Opening odds
2.1
3.6
2.75
Pre match odds
2
3.6
3.6
Asian handicap
Line
1
2
Line
-0.25
1.78
1.99
+0.25
-0.75
2.31
1.57
+0.75
+0
1.57
2.47
-0
Goals
Line
Under
Over
2,5
2.3
1.6
Corners
Line
Under
Over
9.5
2.00
1.80
Lineups

Status: Confirmed lineup
Royal Pari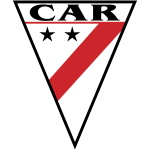 Status: Confirmed lineup
Always Ready
Missings 9
Kevin Rojas Hurtado 3
Arauz 3
Torrico 1
Tomianovic
+15
Out of selection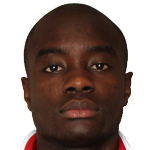 2
Jairo Mosquera
+14
Out of selection
Probable lineup
31

Valdivia

7

Ribeiro

21

Saucedo Candia

34

Valverde

2

Benegas

12

Bejarano

11

Castillo

30

1

Orfano

10

Melgar

27

Siles

5

Ursino Pegolo
15

Machado

14

Martínez

17

Arce

8

1

Ramallo

24

Algarañaz Arnez

26

Cabrera Báez

3

Rambal

19

Flores

4

Enoumba

22

Saucedo Pereyra

23

Galindo
Stats:
goals

goals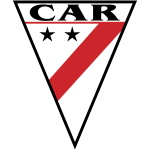 yellowcards

yellowcards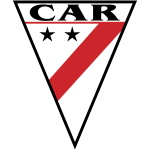 key_passes

key_passes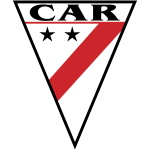 accuracy_passes

accuracy_passes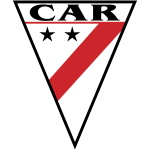 shots_total

shots_total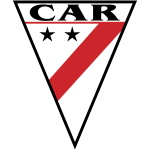 BENCH 1
da Silva Juarez
Cabrera Torrico Justiniano
Luis Chavez Amoroso Méndez 3
Brau Adrián Rodriguez Arabe Pedraza Mamani Tumiri Romay Sanchez Claros de Souza Rodriguez Catuy Arosemena Ovejero 1
Arce Añazgo

Royal Pari
First-choice goalkeeper Jorge Arauz will miss

Team is without first-choice goalkeeper Jorge Arauz with 540 minutes played. Reason: not_available.

Bad results in last matches for Royal Pari

Bad form within the last 5 games. Not easy period for the players and coach C. Díaz as the form record is (1W, 0D, 4L) with their average of 2.4 goals conceded per game.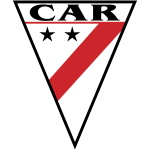 Always Ready
The coach has to deal with 3 fresh missings.

According to the news team is without 3 fresh missings. These players join the missing list: Galindo, Matías Claure Sanz, .

Summary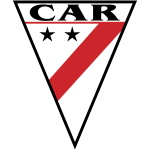 Strenght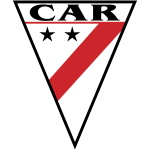 46%
Avg. minutes played (last 6)
49%
1
Changes (vs. last game)
3
0
Fresh important missings
0
Head to head

31%
1wins
2 draws
3 wins
6 matches
69%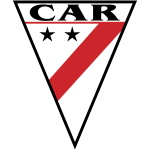 HT

Shots

Shots (on goal)

Danger attack

Corners
Lineup
Changes
1
X
2

12/29/20

Always Ready

2-1

Royal Pari

2-0

23 - 7
7- 4
48 - 21
5 - 0
0 (77%)
10 (28%)
-
-
-

03/11/20

Royal Pari

4-1

Always Ready

1-0

15 - 13
8- 6
74 - 124
4 - 8
4 (46%)
2 (71%)
-
-
-

10/05/19

Always Ready

3-2

Royal Pari

2-1

12 - 11
11- 7
113 - 64
10 - 5
2 (60%)
1 (67%)
-
-
-

08/14/19

Royal Pari

1-1

Always Ready

1-1

-
-
-
3 - 5
5 (50%)
7 (54%)
-
-
-

05/11/19

Always Ready

6-0

Royal Pari

2-0

22 - 8
10- 4
97 - 68
6 - 4
1 (59%)
4 (60%)
-
-
-

03/06/19

Royal Pari

1-1

Always Ready

0-1

14 - 8
4- 4
100 - 62
8 - 3
0 (55%)
2 (67%)
-
-
-
Team form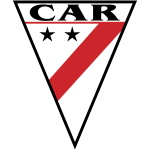 Royal Pari Last 6 Matches
5.8

15:00

30.7

18:15

25.7

15:00

HT

Shots

Shots (on goal)

Danger attack

Corners
Lineup
Changes
1
X
2

17.7

Municipal Vinto

2 - 0

Royal Pari

1-0

7 - 7
4 - 2
56 - 46
6 - 7
3 (56%)
1 (37%)
1.95
3.8
3.4

10.7

Royal Pari

3 - 2

Wilstermann

2-1

12 - 18
6 - 10
84 - 127
6 - 6
6 (32%)
2 (54%)
2
4
2.8

8.5

The Strongest

3 - 0

Royal Pari

3-0

-
-
-
-
5 (40%)
11 (0%)
-
-
-

30.4

Royal Pari

0 - 3

Oriente Petrolero

0-1

16 - 17
7 - 8
39 - 35
6 - 6
1 (66%)
5 (65%)
-
-
-

23.4

Nacional Potosí

2 - 1

Royal Pari

1-0

15 - 10
6 - 4
64 - 48
5 - 7
1 (60%)
1 (69%)
-
-
-

9.4

Royal Pari

3 - 2

Santa Cruz

0-1

17 - 8
6 - 4
68 - 56
6 - 3
5 (64%)
0 (86%)
-
-
-
see more
Always Ready Last 6 Matches
4.8

15:00

1.8

17:15

24.7

15:00

HT

Shots

Shots (on goal)

Danger attack

Corners
Lineup
Changes
1
X
2

18.7

Independiente Petrolero

1 - 2

Always Ready

0-0

13 - 8
4 - 4
58 - 47
6 - 5
0 (75%)
2 (42%)
2.25
3.6
2.63

11.7

Always Ready

3 - 2

Municipal Vinto

2-1

16 - 14
9 - 5
60 - 70
3 - 5
8 (22%)
5 (48%)
1.18
7
12

26.5

Internacional

0 - 0

Always Ready

0-0

21 - 5
8 - 1
104 - 27
8 - 2
5 (48%)
3 (54%)
1.08
11
21

19.5

Deportivo Táchira

7 - 2

Always Ready

4-0

13 - 12
8 - 6
48 - 71
3 - 8
4 (63%)
3 (56%)
2.6
3.25
2.7

13.5

Always Ready

1 - 2

Olimpia

1-1

25 - 16
5 - 5
102 - 58
9 - 4
8 (56%)
2 (50%)
1.45
4.33
7

9.5

Wilstermann

5 - 2

Always Ready

3-0

8 - 13
5 - 3
49 - 67
4 - 4
8 (30%)
1 (41%)
-
-
-
see more
Standings
Regular Season
#
Team
MP
W
D
L
G
Pts
Form
PPG
BTTS
1.5+
2.5+
AVG G

1.

The Strongest
9
7
1
1
26:12
22

2.38
67%
1.9
5.6
100%
90%
4.22

2.

Bolívar
9
5
3
1
15:6
18

2.25
44%
1.9
6.3
83%
33%
2.33

3.

Royal Pari
10
6
0
4
24:17
18

1.50
50%
2.6
4.0
100%
90%
4.10

4.

Municipal Vinto
10
6
0
4
21:16
18

1.50
70%
3.2
5.2
88%
67%
3.70

5.

Nacional Potosí
10
5
3
2
16:13
18

1.88
80%
3.2
4.7
80%
70%
2.90

6.

Always Ready
10
5
2
3
19:15
17

1.75
70%
2.9
5.5
83%
71%
3.40

7.

Independiente Petrolero
10
5
2
3
18:15
17

1.63
50%
3.9
4.6
80%
60%
3.30

8.

Real Tomayapo
11
5
2
4
12:13
17

1.63
45%
2.4
3.6
73%
45%
2.27

9.

Guabirá
10
5
1
4
13:12
16

1.25
60%
3.7
5.2
70%
50%
2.50

10.

Aurora
10
4
4
2
13:14
16

1.88
50%
2.6
3.1
79%
46%
2.70

11.

Oriente Petrolero
10
4
3
3
17:12
15

1.88
50%
3.5
4.3
79%
50%
2.90

12.

Blooming
10
4
1
5
12:12
13

1.50
30%
2.6
5.3
71%
50%
2.40

13.

Wilstermann
10
3
0
7
22:26
9

0.75
80%
3.9
5.0
100%
92%
4.80

14.

Santa Cruz
10
2
2
6
12:15
8

1.00
60%
3.7
4.6
70%
40%
2.70

15.

Real Potosí
11
1
2
8
10:23
5

0.38
64%
4.7
4.1
83%
65%
3.00

16.

San José
10
0
0
10
3:32
0

0.00
30%
2.5
4.5
92%
92%
3.50
Cup situation