Preview match Virkiä
1-2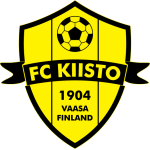 Kiisto
MATCH REPORT
Finland - Kolmonen - 07/21/21 11:30 - 20.ROUND
Stadium
Lapuan keskuskenttä 1-2 [90']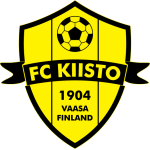 Goals and Highlights 1-2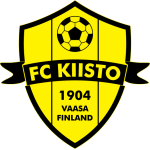 Match stats CARDS 0 0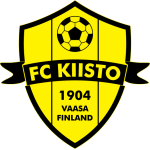 CARDS 0 0
ODDS
Odds by

Match
1
X
2
Opening odds
4
5
1.53
Pre match odds
4
5
1.53
Goals
Line
Under
Over
2,5
3.5
1.3 Virkiä
Bad results in last matches for Virkiä

Bad form within the last 5 games. Not easy period for the players and coach I. Pöntinen as the form record is (1W, 1D, 3L) with their average of 3.8 goals conceded per game.

3 games lost in row. Time to tactic change?

Bad times for Virkiä. Coach I. Pöntinen can not be satisfied with 3 games losing streak. It is highly possible that the coach will make a tactic changes.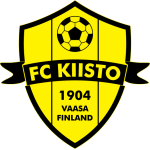 Kiisto
Kiisto have good form in the last 5 games

Coach J. Westermark can be satisfied with his team form (4W, 0D, 1L) from the last 5 games.

Unbeaten run (4) for Kiisto

Kiisto are unbeaten in their last 4 games Kolmonen (4W, 0D). Players scored 11 goals and 2 conceded in that run. Summary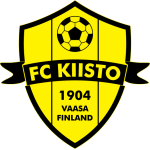 Strenght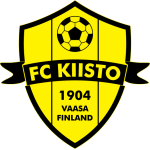 0%
Avg. minutes played (last 6)
0%
0
Changes (vs. last game)
0
0
Fresh important missings
0
Head to head 50%
0wins
0 draws
0 wins
0 matches
50%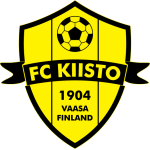 HT

Shots

Shots (on goal)

Danger attack

Corners
Lineup
Changes
1
X
2
Team form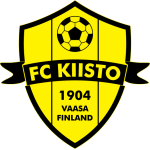 Virkiä Last 5 Matches
7.8

07:00

31.7

07:00

24.7

07:00

HT

Shots

Shots (on goal)

Danger attack

Corners
Lineup
Changes
1
X
2

16.7

IK Myran

5 - 2

Virkiä

-
-
-
-
0 (0%)
0 (0%)
-
-
-

11.7

KPV Akatemia

4 - 0

Virkiä

-
-
-
-
0 (0%)
0 (0%)
-
-
-

24.6

Norrvalla

3 - 1

Virkiä

-
-
-
-
0 (0%)
0 (0%)
1.36
5
5.5

19.6

KaIK

4 - 5

Virkiä

-
-
-
-
0 (0%)
0 (0%)
-
-
-

12.6

Virkiä

3 - 3

Korsnas

-
-
-
-
0 (0%)
0 (0%)
-
-
-
Kiisto Last 6 Matches
6.8

12:00

29.7

12:00

25.7

08:00

HT

Shots

Shots (on goal)

Danger attack

Corners
Lineup
Changes
1
X
2

7.7

Kiisto

1 - 0

Norrvalla

-
-
-
-
0 (0%)
0 (0%)
-
-
-

23.6

Kiisto

1 - 0

KaIK

-
-
-
-
0 (0%)
0 (0%)
-
-
-

17.6

Korsnas

1 - 4

Kiisto

1-0

5 - 9
2 - 4
64 - 84
7 - 6
0 (0%)
0 (0%)
5
5
1.36

11.6

Kiisto

5 - 1

IK Myran

-
-
-
-
0 (0%)
0 (0%)
-
-
-

3.6

VPS II

2 - 0

Kiisto

1-0

4 - 7
3 - 1
67 - 78
2 - 4
0 (0%)
11 (0%)
3.75
4.75
1.67

7.11

JS Hercules

2 - 1

Kiisto

1-0

11 - 3
6 - 1
83 - 33
9 - 2
3 (70%)
2 (71%)
-
-
-
see more
Standings
Länsi
Group C
#
Team
MP
W
D
L
G
Pts
Form
PPG
BTTS
1.5+
2.5+
AVG G

1.

SIF
7
6
1
0
23:8
19

2.71
71%
0.7
1.0
100%
54%
4.43

2.

Kiisto
6
5
0
1
13:5
15

2.50
50%
0.2
3.0
67%
50%
3.00

3.

VPS II
7
5
0
2
21:15
15

2.14
71%
1.4
3.7
100%
71%
5.14

4.

KPV Akatemia
6
4
1
1
14:5
13

2.17
33%
0.5
4.8
67%
50%
3.17

5.

VPV
7
4
1
2
15:15
13

1.86
86%
1.1
5.1
100%
65%
4.29

6.

Norrvalla
7
4
0
3
14:8
12

1.71
43%
1.1
3.0
88%
71%
3.14

7.

Nykarleby IK
6
2
1
3
12:11
7

1.17
50%
2.0
3.5
83%
50%
3.83

8.

IK Myran
7
2
1
4
11:15
7

1.00
86%
0.6
2.1
83%
71%
3.71

9.

Korsnas
7
1
2
4
11:19
5

0.71
71%
2.1
3.6
100%
71%
4.29

10.

KaIK
7
1
1
5
13:19
4

0.57
57%
1.7
2.6
88%
58%
4.57

11.

Virkiä
7
1
1
5
14:27
4

0.57
86%
0.0
0.7
100%
100%
5.86

12.

Sporting Kristina
6
0
1
5
2:16
1

0.17
33%
1.8
3.2
100%
63%
3.00
Group A
#
Team
MP
W
D
L
G
Pts
Form
PPG
BTTS
1.5+
2.5+
AVG G

1.

TPS II
5
3
2
0
10:4
11

2.20
60%
1.4
4.8
100%
42%
2.80

2.

MaPS
5
3
2
0
12:7
11

2.20
60%
1.4
5.4
83%
83%
3.80

3.

VG-62
5
3
2
0
10:5
11

2.20
100%
2.4
3.8
100%
58%
3.00

4.

Åland
5
3
1
1
11:7
10

2.00
60%
1.6
6.0
100%
75%
3.60

5.

ÅIFK
4
2
2
0
7:4
8

2.00
75%
1.5
4.5
83%
33%
2.75

6.

P-Iirot
4
2
1
1
11:4
7

1.75
50%
0.8
5.8
100%
33%
3.75

7.

Peimari United
5
2
0
3
4:7
6

1.20
20%
1.4
4.4
58%
17%
2.20

8.

TPK
5
1
1
3
4:5
4

0.80
40%
1.2
3.0
67%
17%
1.80

9.

Inter Turku II
5
1
1
3
10:14
4

0.80
80%
0.8
5.8
100%
75%
4.80

10.

Toejoen Veikot
5
1
1
3
3:11
4

0.80
20%
1.6
3.8
83%
42%
2.80

11.

Wilpas
4
0
1
3
4:8
1

0.25
50%
0.3
4.5
75%
25%
3.00

12.

JyTy Turku
4
0
0
4
1:11
0

0.00
25%
1.5
2.8
100%
50%
3.00
Group B
#
Team
MP
W
D
L
G
Pts
Form
PPG
BTTS
1.5+
2.5+
AVG G

1.

Haka Juniorit
6
5
1
0
17:6
16

2.67
67%
0.8
2.5
83%
67%
3.83

2.

NoPS
6
5
1
0
14:4
16

2.67
67%
0.8
4.5
100%
63%
3.00

3.

Tampere United
5
4
1
0
27:1
13

2.60
20%
1.4
8.4
100%
75%
5.60

4.

TP-T
5
2
2
1
5:11
8

1.60
40%
1.0
3.2
58%
42%
3.20

5.

JanPa
3
2
0
1
6:5
6

2.00
67%
1.0
5.7
100%
75%
3.67

6.

PJK
5
2
0
3
7:7
6

1.20
60%
0.2
2.2
58%
58%
2.80

7.

PP-70
5
2
0
3
7:16
6

1.20
60%
1.4
1.8
100%
100%
4.60

8.

Loiske
5
1
1
3
10:13
4

0.80
80%
0.6
2.2
100%
100%
4.60

9.

TKT
6
1
1
4
7:11
4

0.67
83%
0.7
2.3
100%
67%
3.00

10.

ACE
6
1
1
4
7:13
4

0.67
50%
0.8
4.0
83%
67%
3.33

11.

IkU
5
1
0
4
10:18
3

0.60
80%
0.6
0.6
100%
100%
5.60

12.

Tervakosken Pato
3
0
0
3
1:13
0

0.00
33%
0.7
0.3
100%
75%
4.67
Cup situation