Preview match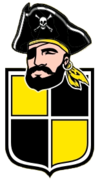 Coquimbo Unido
1-1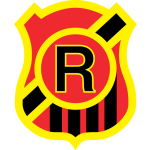 Rangers
MATCH REPORT
Chile - Primera B - 07/21/21 18:00 - 12.ROUND
Stadium
Estadio Bicentenario Francisco Sánchez Rumoroso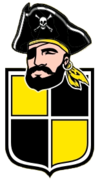 1-1 [90']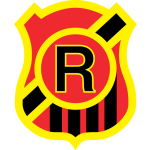 8'

39'

1-0 HT

60'

63'

67'

71'

71'

78'

84'

84'

89'

1-1 FT
Goals and Highlights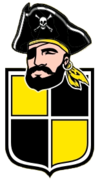 1-1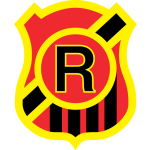 Match stats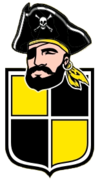 CARDS 4 0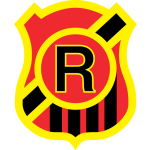 CARDS 0 0
ODDS
Odds by

Match
1
X
2
Opening odds
1.8
3.25
4
Pre match odds
1.85
3.2
3.8
Asian handicap
Line
1
2
Line
-0.25
1.74
2.02
+0.25
-0.75
2.39
1.55
+0.75
+0
1.46
2.56
-0
Goals
Line
Under
Over
2,5
1.62
2.25
Lineups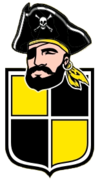 Status: Confirmed lineup
Coquimbo Unido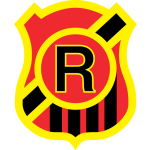 Status: Confirmed lineup
Rangers
Missings 3
Figueroa 1
Salas 1
Cano Tarifeño Felipe
+12
Out of selection
Probable lineup
Orellana Riquelme

Gática Loyola

1

Carmona

1

Pereyra

Vidal

Beausejour

Salgado

Garate

Paredes

Aguilera

Escobar
3

Arturo Illanes

Cubillos

Jaime

Sepúlveda

1

Ábalos

3

Velasquez

Espínola Cuéllar

1

Zuñiga

Tello

Caroca Cordero

Luis Deschamps
Stats:
goals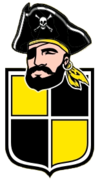 goals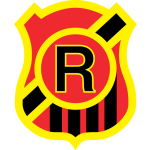 yellowcards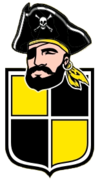 yellowcards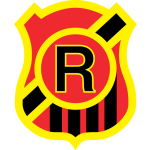 key_passes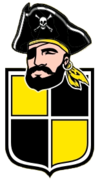 key_passes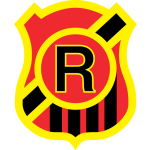 accuracy_passes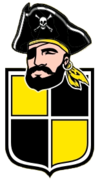 accuracy_passes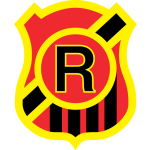 shots_total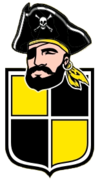 shots_total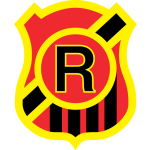 BENCH Manriquez Sarria Bravo 3
Marín Pontigo Marín Monreal Martínez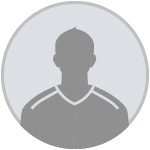 Saldaña González Salvador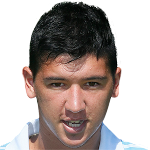 Fernández González Núñez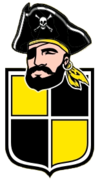 Coquimbo Unido
Sergio Felipe is a fresh missing

Coach H. Tapia Urdile is without his key player Sergio Felipe (8 matches, 2 goals, 0 assists). Reason: not available. His absence can be a big blow for the team.

First-choice goalkeeper Matías Cano will miss

Team is without first-choice goalkeeper Matías Cano with 803 minutes played. Reason: not_available.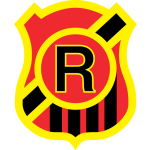 Rangers
Unbeaten run (3) in last away games

Rangers are unbeaten in their last 3 away games in Primera B (1W, 2D). Players scored 3 goals and 2 conceded in that run.

Bad results in last matches for Rangers

Bad form within the last 5 games. Not easy period for the players and coach L. Marcoleta Yañez as the form record is (1W, 3D, 1L) with their average of 1 goals conceded per game.

Unwinning streak (4) matches

Rangers have fail to win 4 matches in a row. Last win was against Magallanes (0-1) on 18.5.21

The coach has to deal with 3 fresh missings.

According to the news team is without 3 fresh missings. These players join the missing list: Silva Araya, Rivera Faundez, Lolas.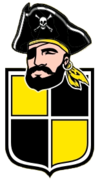 Summary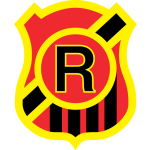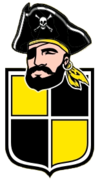 Strenght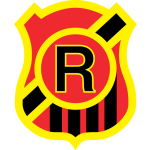 46%
Avg. minutes played (last 6)
55%
2
Changes (vs. last game)
4
2
Fresh important missings
0
Head to head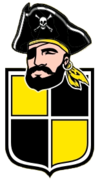 62%
2wins
2 draws
1 wins
5 matches
38%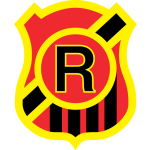 HT

Shots

Shots (on goal)

Danger attack

Corners
Lineup
Changes
1
X
2

07/04/21

Coquimbo Unido

0-0

Rangers

0-0

7 - 11
0- 4
58 - 98
0 - 9
3 (42%)
4 (52%)
-
-
-

06/30/21

Rangers

0-1

Coquimbo Unido

0-1

10 - 8
3- 3
73 - 54
6 - 7
0 (59%)
4 (36%)
-
-
-

09/23/18

Rangers

0-1

Coquimbo Unido

0-1

5 - 9
1- 5
34 - 42
1 - 6
5 (61%)
2 (79%)
-
-
-

03/31/18

Coquimbo Unido

2-3

Rangers

1-1

-
-
-
-
0 (84%)
3 (59%)
-
-
-

10/07/17

Coquimbo Unido

1-1

Rangers

0-0

-
-
-
-
0 (84%)
1 (70%)
-
-
-
Team form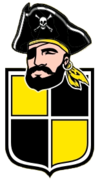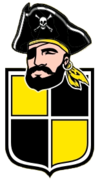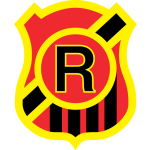 Coquimbo Unido Last 6 Matches
7.8

18:00

31.7

20:00

27.7

12:30

HT

Shots

Shots (on goal)

Danger attack

Corners
Lineup
Changes
1
X
2

15.7

Deportes Temuco

1 - 1

Coquimbo Unido

0-0

17 - 8
3 - 3
78 - 31
6 - 0
3 (54%)
8 (32%)
2.15
3.25
3

10.7

Fernández Vial

0 - 0

Coquimbo Unido

0-0

8 - 10
2 - 4
58 - 83
2 - 3
0 (72%)
4 (50%)
2.38
3.2
2.7

4.7

Coquimbo Unido

0 - 0

Rangers

0-0

7 - 11
0 - 4
58 - 98
0 - 9
3 (42%)
4 (52%)
-
-
-

30.6

Rangers

0 - 1

Coquimbo Unido

0-1

10 - 8
3 - 3
73 - 54
6 - 7
0 (59%)
4 (36%)
-
-
-

26.6

Coquimbo Unido

1 - 0

Antofagasta

0-0

-
-
-
-
5 (48%)
6 (23%)
-
-
-

22.6

Antofagasta

0 - 0

Coquimbo Unido

0-0

-
-
-
-
5 (46%)
5 (15%)
-
-
-
see more
Rangers Last 6 Matches
14.8

18:00

7.8

18:00

1.8

15:00

HT

Shots

Shots (on goal)

Danger attack

Corners
Lineup
Changes
1
X
2

15.7

Rangers

1 - 3

Deportes Santa Cruz

1-1

13 - 8
7 - 4
61 - 67
2 - 5
4 (52%)
2 (66%)
1.73
3.5
4.2

10.7

Deportes Temuco

2 - 2

Rangers

1-1

8 - 10
6 - 4
68 - 46
8 - 2
4 (59%)
5 (44%)
2
3
3.6

4.7

Coquimbo Unido

0 - 0

Rangers

0-0

7 - 11
0 - 4
58 - 98
0 - 9
3 (42%)
4 (52%)
-
-
-

30.6

Rangers

0 - 1

Coquimbo Unido

0-1

10 - 8
3 - 3
73 - 54
6 - 7
0 (59%)
4 (36%)
-
-
-

25.6

Rangers

1 - 1

Curicó Unido

0-0

16 - 18
8 - 7
84 - 100
10 - 10
4 (51%)
2 (47%)
-
-
-

21.6

Curicó Unido

1 - 1

Rangers

1-1

19 - 9
9 - 5
85 - 56
5 - 2
6 (32%)
2 (34%)
-
-
-
see more
Standings
Regular Season
#
Team
MP
W
D
L
G
Pts
Form
PPG
BTTS
1.5+
2.5+
AVG G

1.

Coquimbo Unido
11
5
5
1
17:10
20

1.63
55%
2.5
5.5
62%
25%
2.45

2.

Copiapó
11
5
4
2
12:9
19

1.88
36%
2.1
3.4
53%
28%
1.91

3.

Puerto Montt
11
5
4
2
13:11
19

1.25
45%
2.4
5.1
53%
35%
2.18

4.

Deportes Santa Cruz
12
6
1
5
18:20
19

1.13
50%
2.1
5.3
73%
49%
3.17

5.

Santiago Morning
11
4
5
2
19:13
17

2.00
55%
3.2
4.1
83%
73%
2.91

6.

Deportes Temuco
12
4
4
4
17:13
16

1.00
50%
1.8
5.9
75%
50%
2.50

7.

Rangers
11
4
4
3
15:13
16

1.25
55%
2.4
5.1
65%
47%
2.55

8.

Univ. Concepción
11
4
4
3
20:20
16

1.38
73%
2.3
4.5
73%
73%
3.64

9.

Cobreloa
11
3
6
2
14:13
15

1.75
55%
2.2
5.5
55%
41%
2.45

10.

San Marcos
10
4
2
4
12:12
14

1.25
50%
2.2
3.4
58%
58%
2.40

11.

Magallanes
11
3
4
4
11:16
13

1.13
64%
2.3
5.5
82%
48%
2.45

12.

Deportes Iquique
11
3
2
6
19:19
11

1.38
82%
1.7
4.2
92%
73%
3.45

13.

Unión San Felipe
11
3
2
6
12:19
11

1.38
55%
2.3
4.4
63%
63%
2.82

14.

Barnechea
10
3
0
7
10:15
9

0.75
40%
1.8
3.5
75%
42%
2.50

15.

Fernández Vial
3
2
0
1
5:4
6

2.00
67%
1.3
2.7
50%
50%
3.00

16.

San Luis
11
1
3
7
6:13
6

0.63
36%
2.5
4.9
45%
37%
1.73
Cup situation