Preview match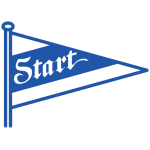 Start
4-1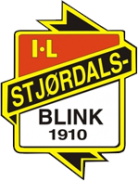 Stjørdals-Blink
MATCH REPORT
Norway - Obos-Ligaen - 07/21/21 12:00 - 13.ROUND
Stadium
Sparebanken Sør Arena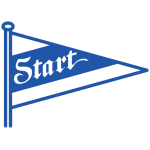 4-1 [90']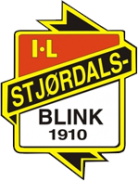 4'

(Sjøkvist)

Ramsland

[1-1]

9'

(Ramsland)

Sjøkvist

[2-1]

40'

45'+4

2-1 HT

57'

64'

64'

64'

Reinhardsen

Akinola Akinyemi

68'

68'

78'

80'

80'

(Marković)

Ramsland

[4-1]

82'

85'

4-1 FT
Goals and Highlights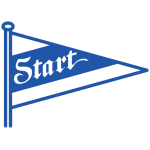 4-1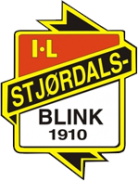 Match stats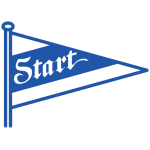 CARDS 1 0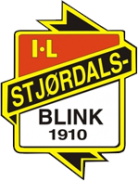 CARDS 0 0
ODDS
Odds by

Match
1
X
2
Opening odds
1.6
4
5.5
Pre match odds
1.55
4.33
5.25
Asian handicap
Line
1
2
Line
-1
2.03
1.87
+1
-0.75
1.78
2.06
+0.75
-1.25
2.24
1.67
+1.25
Goals
Line
Under
Over
2,5
2.7
1.44
Corners
Line
Under
Over
10.5
1.85
1.95
Lineups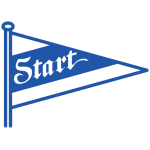 Status: Confirmed lineup
Start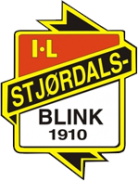 Status: Confirmed lineup
Stjørdals-Blink
Missings 2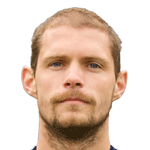 2
+7
Out of selection
Probable lineup
12

Wichne

4

El Makrini

5

Reinhardsen

22

Tønnessen

15

Robstad

3

Bergan

9

1

2

Ramsland

21

1

1

Sjøkvist

7

Moldskred

10

1

1

Marković

11

1

Schulze
8

Nygaard

21

Tøsse

37

Tjaerandsen-Skau

10

Stokke

9

Lillebo

2

Ramstad

24

Foosnaes

29

1

Bjørnholm-Jatta

15

Fiske

18

Lorentsen

1

Odegaard
Stats:
goals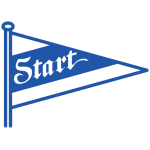 goals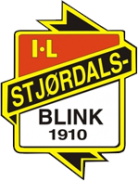 assists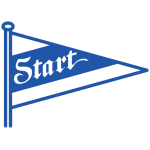 assists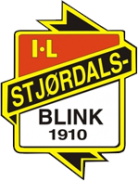 yellowcards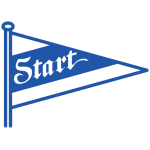 yellowcards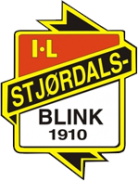 key_passes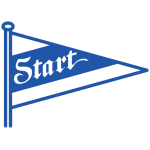 key_passes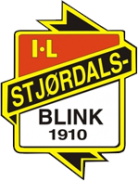 accuracy_passes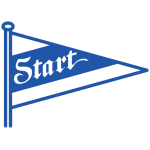 accuracy_passes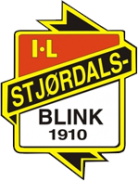 shots_total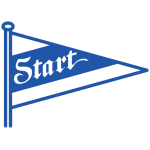 shots_total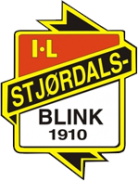 BENCH Grønn Pedersen Torkildsen Daland Hille Eftevaag Buch Jensen Pettersen Kosberg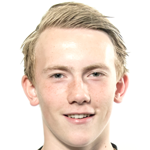 2
Chrupalla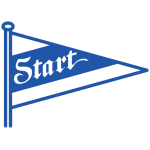 Start
No fresh injuries, same starting lineup?

The coach can use same last starting lineup as there are not reported major missings for this match.

Bad results in last matches for Start

Bad form within the last 5 games. Not easy period for the players and coach S. Tjelmeland as the form record is (1W, 1D, 3L) with their average of 2 goals conceded per game.

The form at the home stadium is not good

3 losses in 5 games. (1W, 1D, 3L) is the record at home ground Sparebanken Sør Arena. With their average of 2.2 goals conceded per game

Unwinning streak (4) matches at home

Start have fail to win 4 matches in a row at home stadium. Last win was against Aalesund (2-0) on 30.5.21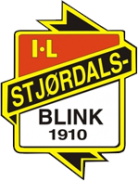 Stjørdals-Blink
Unbeaten run (3) for Stjørdals-Blink

Stjørdals-Blink are unbeaten in their last 3 games Obos-Ligaen (2W, 1D). Players scored 5 goals and 2 conceded in that run.

Poor form in away games

? losses in 5 games. (1W, 0D, 4L) is the record in away games. With their average of 2.6 goals conceded per game.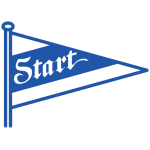 Summary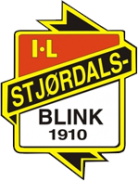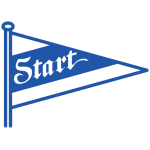 Strenght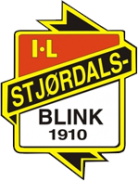 80%
Avg. minutes played (last 6)
72%
0
Changes (vs. last game)
2
0
Fresh important missings
0
Head to head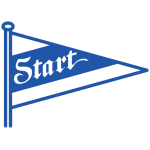 50%
0wins
0 draws
0 wins
0 matches
50%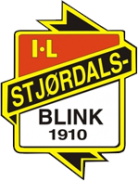 HT

Shots

Shots (on goal)

Danger attack

Corners
Lineup
Changes
1
X
2
Team form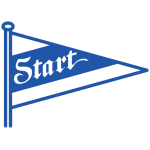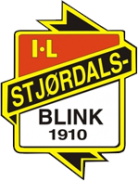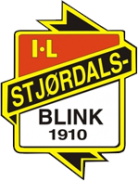 Start Last 6 Matches
27.8

18:00

22.8

09:00

18.8

14:00

HT

Shots

Shots (on goal)

Danger attack

Corners
Lineup
Changes
1
X
2

17.7

Start

1 - 1

Raufoss

0-0

10 - 5
3 - 2
63 - 108
7 - 9
1 (75%)
4 (73%)
2
4
3.2

12.7

KFUM

0 - 2

Start

0-1

18 - 11
4 - 7
143 - 59
14 - 6
1 (68%)
2 (75%)
2
3.75
3.4

5.7

Start

1 - 4

HamKam

0-1

14 - 11
7 - 4
98 - 42
4 - 5
0 (84%)
3 (78%)
-
-
-

2.7

Strømmen

2 - 1

Start

1-0

9 - 17
3 - 5
41 - 80
3 - 18
3 (77%)
1 (80%)
-
-
-

27.6

Start

2 - 3

Bryne

1-1

12 - 16
6 - 7
45 - 59
1 - 7
1 (72%)
0 (93%)
-
-
-

22.6

Grorud

1 - 4

Start

0-1

15 - 9
8 - 6
88 - 39
9 - 3
2 (83%)
2 (68%)
-
-
-
see more
Stjørdals-Blink Last 6 Matches
27.8

18:00

23.8

12:00

18.8

12:00

HT

Shots

Shots (on goal)

Danger attack

Corners
Lineup
Changes
1
X
2

17.7

Stjørdals-Blink

1 - 1

KFUM

1-0

3 - 6
2 - 4
73 - 89
7 - 6
0 (78%)
3 (66%)
3
3.4
2.25

12.7

Strømmen

1 - 2

Stjørdals-Blink

1-2

16 - 5
7 - 2
70 - 31
7 - 2
4 (68%)
1 (68%)
2.55
3.4
2.75

5.7

Stjørdals-Blink

2 - 0

Grorud

2-0

14 - 8
5 - 2
69 - 77
4 - 2
2 (59%)
2 (78%)
-
-
-

2.7

Bryne

1 - 0

Stjørdals-Blink

0-0

5 - 6
1 - 1
27 - 31
5 - 1
0 (94%)
2 (57%)
-
-
-

27.6

Stjørdals-Blink

1 - 0

Ranheim

1-0

4 - 7
1 - 3
56 - 99
6 - 10
5 (53%)
0 (69%)
-
-
-

22.6

Aalesund

5 - 1

Stjørdals-Blink

4-0

19 - 21
7 - 8
55 - 43
6 - 3
0 (77%)
6 (50%)
-
-
-
see more
Standings
Regular Season
#
Team
MP
W
D
L
G
Pts
Form
PPG
BTTS
1.5+
2.5+
AVG G

1.

HamKam
13
8
2
3
26:13
26

1.88
62%
1.6
5.2
92%
68%
3.00

2.

Fredrikstad
13
7
4
2
25:16
25

1.50
77%
1.3
5.9
85%
70%
3.15

3.

Jerv
13
7
4
2
22:20
25

1.88
62%
1.5
5.2
85%
54%
3.23

4.

Aalesund
13
7
3
3
21:16
24

2.13
54%
1.5
8.1
77%
46%
2.85

5.

Sogndal
13
6
3
4
20:13
21

2.00
62%
1.5
7.7
76%
55%
2.54

6.

KFUM
13
4
5
4
19:17
17

1.50
69%
0.8
6.8
92%
45%
2.77

7.

Start
13
5
2
6
23:23
17

1.25
77%
1.7
6.0
100%
61%
3.54

8.

Bryne
13
5
2
6
20:21
17

1.25
69%
1.3
6.2
79%
56%
3.15

9.

Ranheim
13
4
4
5
21:22
16

1.38
62%
1.4
5.9
76%
54%
3.31

10.

Ullensaker / Kisa
13
4
4
5
18:20
16

1.50
54%
1.5
4.2
75%
52%
2.92

11.

Åsane
13
5
1
7
15:20
16

0.50
54%
2.6
4.1
70%
55%
2.69

12.

Raufoss
13
4
3
6
24:23
15

1.25
85%
1.3
7.2
93%
68%
3.62

13.

Strømmen
13
2
7
4
9:13
13

1.38
54%
1.5
4.4
69%
14%
1.69

14.

Sandnes Ulf
13
3
4
6
13:20
13

1.00
62%
2.3
6.5
77%
61%
2.54

15.

Stjørdals-Blink
13
4
1
8
13:25
13

1.25
62%
1.8
4.2
76%
60%
2.92

16.

Grorud
13
3
3
7
16:23
12

0.50
54%
1.2
4.2
69%
54%
3.00
Cup situation