Preview match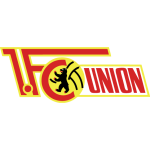 Union Berlin
1-1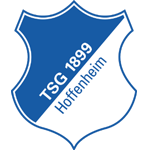 Hoffenheim
MATCH REPORT
Germany - Bundesliga - 02/28/21 12:30 - 23.ROUND
Stadium
Stadion An der Alten Försterei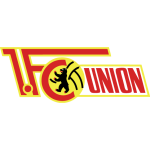 1-1 [90']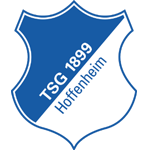 9'

29'

1-1 HT

46'

63'

63'

67'

74'

79'

83'

90'

90'+1

90'+4

1-1 FT
Goals and Highlights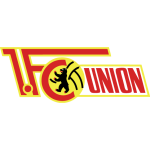 1-1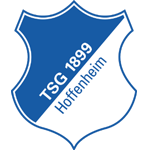 Match stats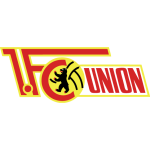 Cards 0 0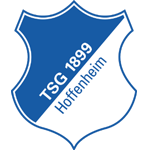 Cards 2 0
Kurzy
Odds by

Match
1
X
2
Opening odds
2.38
3.4
2.88
Pre match odds
2.6
3.3
2.7
Asian handicap
Line
1
2
Line
+0
1.93
2.00
-0
-0.25
2.22
1.69
+0.25
+0.25
1.64
2.31
-0.25
Goals
Line
Under
Over
2,5
2
1.8
3,5
1.4
3
Corners
Line
Under
Over
9
1.88
1.93
Sestava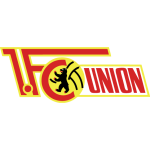 Status: Confirmed lineup
Union Berlin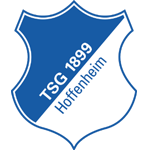 Status: Confirmed lineup
Hoffenheim
Missings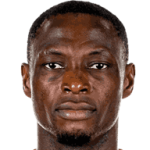 24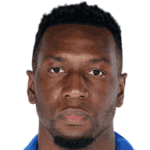 4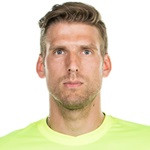 2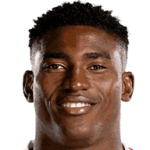 1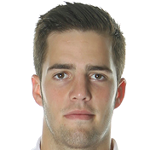 +3
Out of selection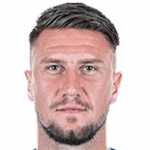 22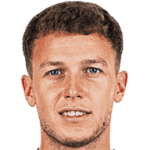 12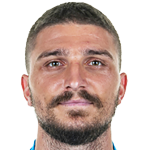 11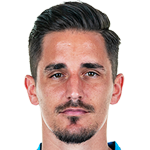 11
Hübner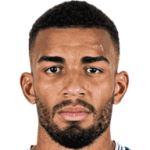 10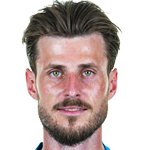 5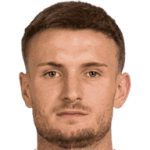 3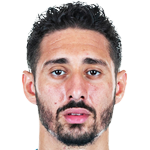 3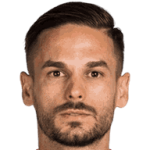 2
+4
Out of selection
Probable lineup
20

Karius

5

Friedrich

4

Schlotterbeck

31

Knoche

30

Andrich

25

Lenz

32

Ingvartsen

21

Prömel

28

Trimmel

10

1

Kruse

9

Pohjanpalo
9

Bebou

27

Kramarić

14

Baumgartner

3

Kadeřábek

16

Rudy

18

Samassekou

30

John

22

Vogt

11

Grillitsch

28

Richards

1

Baumann
Stats
shots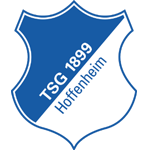 Bebou
3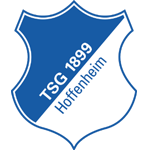 Baumgartner
2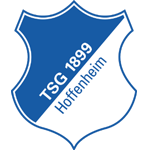 Kramarić
2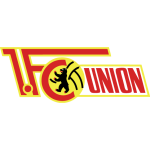 Kruse
1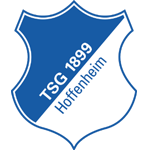 Rudy
1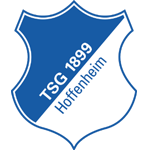 Grillitsch
1
accpasses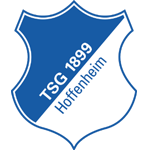 Adamyan
100% (1)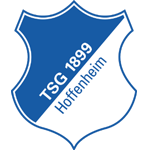 Dabbur
100% (1)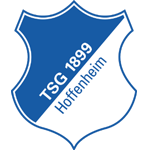 Grillitsch
91% (94)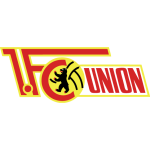 Prömel
91% (24)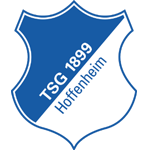 Samassekou
88% (52)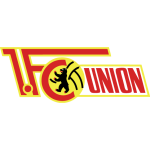 Knoche
87% (73)
dribbles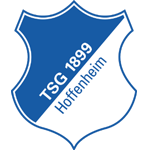 Baumgartner
2 (1)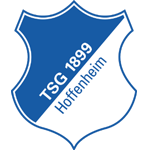 Rudy
2 (0)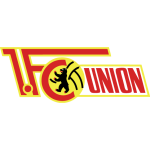 Prömel
1 (1)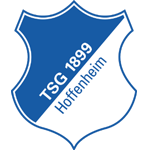 John
1 (0)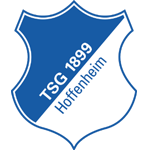 Adamyan
1 (1)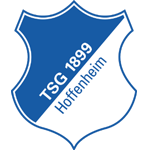 Kadeřábek
1 (1)
keypasses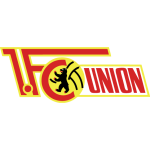 Friedrich
2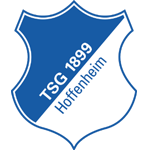 John
2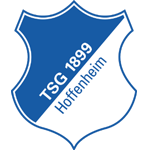 Rudy
2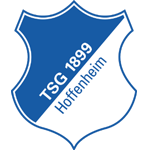 Kramarić
2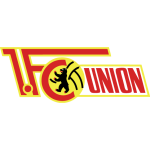 Kruse
1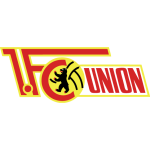 Knoche
1
goals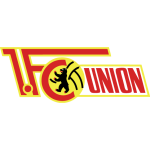 goals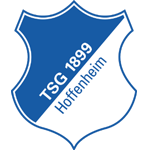 assists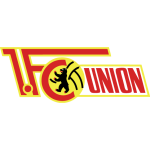 assists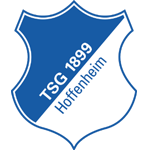 yellowcards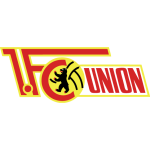 yellowcards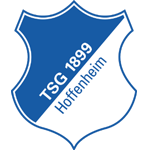 key_passes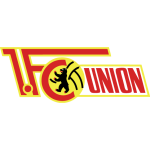 key_passes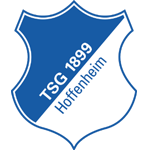 accuracy_passes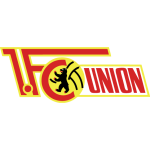 accuracy_passes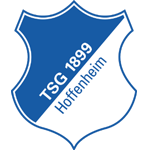 shots_total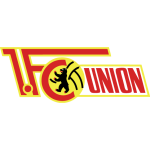 shots_total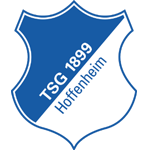 Lavička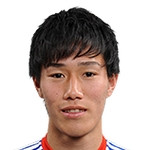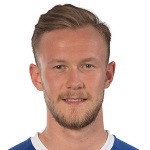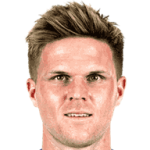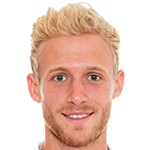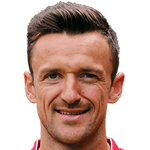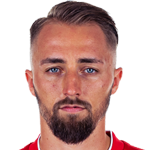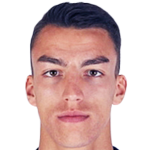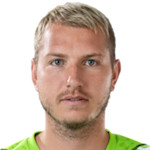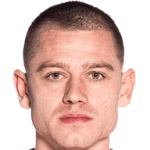 1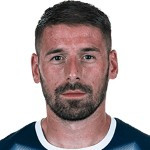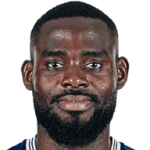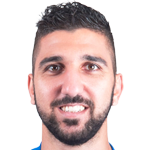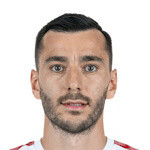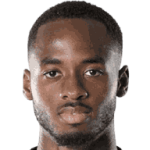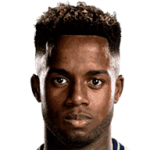 3
1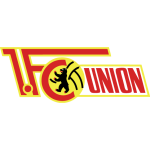 Union Berlin
Unbeaten run (10) at home stadium

Union Berlin are unbeaten in their last 10 home games in Bundesliga (4W, 6D). Players scored 20 goals and 9 conceded in that run.

Second absence for Taiwo Awoniyi

Coach U. Fischer is still without his key player Taiwo Awoniyi (19 matches, 5 goals, 2 assists). Reason: injury.

First-choice goalkeeper Andreas Luthe will miss

Team is without first-choice goalkeeper Andreas Luthe with 2319 minutes played. Reason: injury. Loris Karius with 291 minutes played should replace him.

Bad results in last matches for Union Berlin

Bad form within the last 5 games. Not easy period for the players and coach U. Fischer as the form record is (1W, 2D, 2L) with their average of 0.8 goals conceded per game.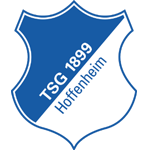 Hoffenheim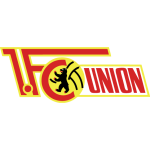 Summary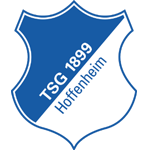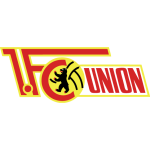 Strenght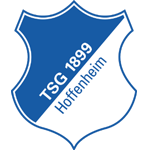 59%
Avg. minutes played (last 6)
72%
1
Changes (vs. last game)
1
0
Fresh important missings
0
Prediction
Prediction
2.59
FC Barcelona win
Vzájemné zápasy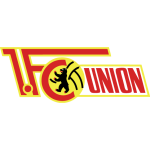 33%
1 výhry
0 remízy
2 výhry
3 zápasů
67%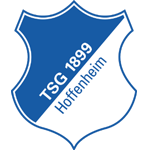 HT

Shots

Shots (on goal)

Danger attack

Corners
Lineup
Changes
1
X
2

11/02/20

Hoffenheim

1-3

Union Berlin

0-0

10 - 10
3- 6
41 - 33
3 - 6
2 (67%)
4 (50%)
-
-
-

06/20/20

Hoffenheim

4-0

Union Berlin

3-0

14 - 4
8- 1
51 - 33
6 - 4
4 (54%)
4 (55%)
-
-
-

12/17/19

Union Berlin

0-2

Hoffenheim

0-0

18 - 7
4- 4
56 - 36
6 - 1
2 (81%)
2 (69%)
-
-
-
Team form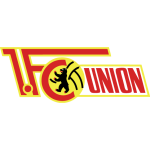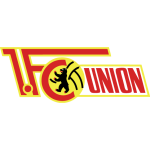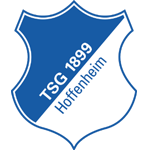 Union Berlin Last 6 Matches
20.3

14:30

13.3

14:30

7.3

17:00

HT

Shots

Shots (on goal)

Danger attack

Corners
Lineup
Changes
1
X
2

20.2

Freiburg

0 - 1

Union Berlin

0-0

9 - 16
1 - 4
50 - 34
2 - 4
3 (65%)
4 (55%)
2.38
3.2
3.2

13.2

Union Berlin

0 - 0

Schalke 04

0-0

19 - 7
3 - 1
36 - 58
1 - 6
3 (59%)
4 (60%)
1.73
3.6
5.25

6.2

Mainz 05

1 - 0

Union Berlin

1-0

9 - 12
5 - 3
54 - 44
3 - 1
2 (60%)
1 (66%)
-
-
-

30.1

Union Berlin

1 - 1

Borussia M'gladbach

1-0

7 - 6
3 - 3
15 - 26
2 - 9
4 (55%)
2 (65%)
-
-
-

23.1

Augsburg

2 - 1

Union Berlin

1-1

7 - 8
3 - 3
25 - 64
2 - 3
2 (72%)
4 (75%)
-
-
-

20.1

RB Leipzig

1 - 0

Union Berlin

0-0

16 - 4
4 - 1
54 - 25
5 - 1
3 (61%)
3 (66%)
-
-
-
see more
Hoffenheim Last 6 Matches
21.3

12:30

14.3

17:00

6.3

14:30

HT

Shots

Shots (on goal)

Danger attack

Corners
Lineup
Changes
1
X
2

25.2

Hoffenheim

0 - 2

Molde

0-1

25 - 3
9 - 2
138 - 27
13 - 1
1 (68%)
3 (55%)
1.25
6.5
10

21.2

Hoffenheim

4 - 0

Werder Bremen

2-0

11 - 3
6 - 1
52 - 28
6 - 3
2 (63%)
2 (74%)
2.2
3.5
3.2

18.2

Molde

3 - 3

Hoffenheim

1-3

8 - 25
5 - 14
39 - 69
5 - 8
5 (55%)
3 (70%)
7
5
1.4

13.2

Borussia Dortmund

2 - 2

Hoffenheim

1-1

9 - 15
5 - 6
40 - 47
1 - 7
1 (72%)
4 (62%)
1.44
4.75
6.5

7.2

Hoffenheim

1 - 3

Eintracht Frankfurt

0-1

6 - 11
1 - 5
48 - 46
3 - 7
3 (69%)
1 (80%)
-
-
-

30.1

Bayern München

4 - 1

Hoffenheim

2-1

12 - 8
8 - 4
59 - 20
10 - 4
3 (67%)
0 (73%)
-
-
-
see more
standings
Regular Season
#
Team
MP
W
D
L
G
Pts
Form
PPG
BTTS
1.5+
2.5+
AVG G

1.

Bayern München
29
21
5
3
83:38
68

2.38
76%
1.3
7.0
90%
80%
4.17

2.

RB Leipzig
29
18
7
4
52:23
61

2.13
45%
1.6
5.0
69%
52%
2.59

3.

Wolfsburg
29
15
9
5
51:29
54

1.88
52%
1.7
5.2
79%
52%
2.76

4.

Eintracht Frankfurt
29
14
11
4
59:44
53

1.75
83%
2.5
5.7
100%
65%
3.55

5.

Borussia Dortmund
29
15
4
10
62:42
49

2.00
66%
1.3
5.3
97%
76%
3.59

6.

Bayer Leverkusen
29
13
8
8
48:32
47

1.38
59%
1.8
5.5
72%
58%
2.76

7.

Borussia M'gladbach
29
11
10
8
52:43
43

1.25
72%
1.9
5.5
83%
66%
3.28

8.

Union Berlin
29
10
13
6
44:35
43

1.63
69%
1.8
3.8
79%
48%
2.72

9.

Freiburg
29
11
7
11
44:42
40

1.13
55%
1.9
3.6
86%
62%
2.97

10.

Stuttgart
29
10
9
10
51:46
39

1.63
69%
2.0
5.0
86%
58%
3.34

11.

Augsburg
29
9
6
14
29:42
33

1.38
52%
2.2
3.1
75%
45%
2.45

12.

Hoffenheim
29
8
8
13
41:47
32

1.13
66%
2.1
4.4
82%
69%
3.03

13.

Werder Bremen
29
7
9
13
33:47
30

0.88
66%
2.0
3.2
83%
42%
2.76

14.

Mainz 05
28
7
7
14
30:48
28

1.88
57%
1.9
3.8
71%
50%
2.79

15.

Arminia Bielefeld
29
7
6
16
22:46
27

1.13
38%
1.5
3.2
62%
45%
2.34

16.

Hertha BSC
28
6
8
14
34:48
26

1.13
54%
1.8
4.6
82%
57%
2.93

17.

Köln
29
5
8
16
27:53
23

0.25
59%
1.9
4.0
76%
59%
2.76

18.

Schalke 04
29
2
7
20
18:75
13

0.50
38%
2.1
3.9
86%
70%
3.21
Cup situation