Preview match
Levanger
1-2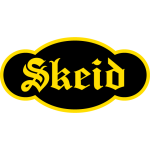 Skeid
MATCH REPORT
Norway - 2. Division - 07/21/21 10:00 - 8.ROUND
Stadium
TOBB ARENA Levanger
1-2 [90']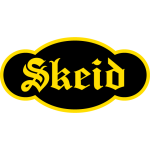 10'

26'

1-1 HT

63'

63'

70'

70'

76'

83'

86'

86'

86'

90'

1-2 FT
Goals and Highlights
1-2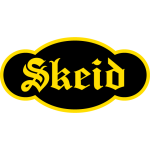 Match stats
CARDS 2 0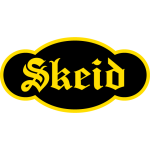 CARDS 0 0
ODDS
Odds by

Match
1
X
2
Opening odds
2.75
4
2
Pre match odds
2.75
3.5
2.4
Asian handicap
Line
1
2
Line
+0
1.97
1.84
-0
Goals
Line
Under
Over
2,5
2.7
1.44
Lineups
Status: Confirmed lineup
Levanger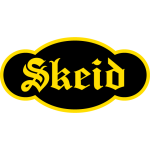 Status: Confirmed lineup
Skeid
Probable lineup
1

Larsen Berg

14

Berntsen Olsen

4

Olsen

3

Williamsen

6

Hagbø

2

Sandrakumar

19

Gunnes

9

Gundersen

15

22

Zoulakis

10

Aas
10

Anthonessen

6

Hestnes

9

Per Buduson

11

Gyedu

16

1

Stensrud

8

Pettersen

3

Tveiten

4

Berglie

17

Altai

29

Vestvatn

1

Kvarekvål
Stats:
key_passes
key_passes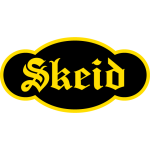 accuracy_passes
accuracy_passes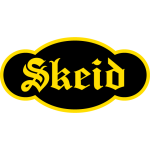 shots_total
shots_total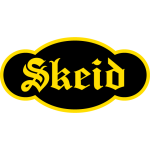 BENCH Rogulj Vladić Rosenlund 2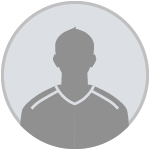 1
Saugestad
3 Johansen Andersen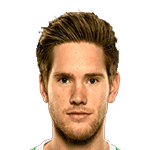 Gundersen Ademaj
Ali
Levanger
No fresh injuries, same starting lineup?

The coach can use same last starting lineup as there are not reported major missings for this match.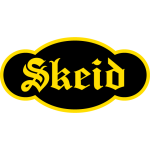 Skeid
Skeid have good form in the last 5 games

Coach G. Holme can be satisfied with his team form (4W, 0D, 1L) from the last 5 games.

Unbeaten run (3) for Skeid

Skeid are unbeaten in their last 3 games 2. Division (3W, 0D). Players scored 5 goals and 1 conceded in that run.

The coach has to deal with 3 fresh missings.

According to the news team is without 3 fresh missings. These players join the missing list: Agouda, Lopez Borgersen, Melchior.
Summary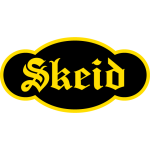 Strenght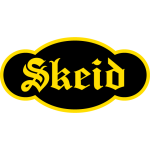 86%
Avg. minutes played (last 6)
63%
0
Changes (vs. last game)
3
0
Fresh important missings
0
Head to head
50%
0wins
0 draws
0 wins
0 matches
50%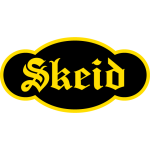 HT

Shots

Shots (on goal)

Danger attack

Corners
Lineup
Changes
1
X
2
Team form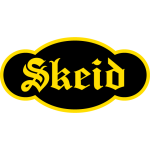 Levanger Last 6 Matches
14.8

06:00

4.8

10:00

28.7

11:00

HT

Shots

Shots (on goal)

Danger attack

Corners
Lineup
Changes
1
X
2

17.7

Vard

3 - 1

Levanger

1-0

8 - 10
4 - 5
64 - 57
3 - 7
1 (78%)
0 (80%)
2.05
3.75
2.9

11.7

Levanger

8 - 0

Øygarden

4-0

17 - 14
11 - 7
38 - 86
3 - 3
3 (69%)
1 (72%)
2.38
3.75
2.45

8.7

Rosenborg II

5 - 2

Levanger

3-1

10 - 12
6 - 5
66 - 90
5 - 10
4 (44%)
3 (64%)
8
5.25
1.25

4.7

Flekkerøy

2 - 3

Levanger

2-1

10 - 9
5 - 7
38 - 40
9 - 4
2 (74%)
2 (76%)
-
-
-

30.6

Levanger

6 - 0

Nardo

2-0

16 - 12
9 - 6
79 - 59
6 - 3
1 (80%)
1 (76%)
-
-
-

27.6

Sotra

3 - 4

Levanger

1-3

8 - 15
6 - 6
35 - 41
2 - 9
4 (62%)
2 (78%)
-
-
-
see more
Skeid Last 6 Matches
14.8

08:00

1.8

10:00

28.7

11:30

HT

Shots

Shots (on goal)

Danger attack

Corners
Lineup
Changes
1
X
2

17.7

Skeid

2 - 0

Fram

1-0

10 - 8
4 - 1
47 - 35
5 - 5
1 (67%)
2 (84%)
1.36
5
6

11.7

Flekkerøy

0 - 1

Skeid

0-0

7 - 2
2 - 2
88 - 55
6 - 3
1 (61%)
5 (56%)
4
4
1.7

7.7

Skeid

2 - 1

Nardo

0-0

14 - 6
6 - 3
82 - 39
12 - 1
5 (53%)
5 (37%)
1.14
6.5
11

4.7

Sotra

1 - 0

Skeid

0-0

15 - 14
6 - 8
46 - 99
1 - 4
3 (70%)
4 (68%)
-
-
-

30.6

Skeid

4 - 0

Kjelsås

2-0

11 - 6
6 - 4
65 - 76
1 - 4
4 (65%)
5 (77%)
-
-
-

26.6

Rosenborg II

0 - 3

Skeid

0-1

8 - 21
3 - 8
24 - 44
1 - 7
4 (60%)
2 (82%)
-
-
-
see more
Standings
Group 2
#
Team
MP
W
D
L
G
Pts
Form
PPG
BTTS
1.5+
2.5+
AVG G

1.

Arendal
8
6
1
1
16:9
19

2.38
63%
2.3
7.1
90%
90%
3.13

2.

Skeid
8
6
0
2
15:5
18

2.25
38%
1.4
4.4
75%
63%
2.50

3.

Egersund
8
5
1
2
17:6
16

2.00
38%
1.9
5.1
73%
57%
2.88

4.

Vard
8
4
3
1
13:5
15

1.88
38%
2.0
3.6
63%
38%
2.25

5.

Øygarden
8
4
1
3
11:13
13

1.63
25%
1.9
5.9
73%
43%
3.00

6.

Levanger
8
4
0
4
27:19
12

1.50
75%
2.0
6.6
100%
100%
5.75

7.

Notodden
8
4
0
4
16:13
12

1.50
63%
1.6
3.5
88%
63%
3.63

8.

Odd II
8
3
2
3
9:9
11

1.38
50%
1.5
3.3
50%
50%
2.25

9.

Kjelsås
8
3
1
4
9:14
10

1.25
50%
1.5
4.4
63%
63%
2.88

10.

Nardo
8
2
3
3
9:17
9

1.13
50%
2.0
3.4
75%
75%
3.25

11.

Fram
8
2
2
4
9:15
8

1.00
50%
2.0
5.8
90%
80%
3.00

12.

Sotra
8
2
1
5
8:18
7

0.88
38%
2.0
2.0
75%
63%
3.25

13.

Flekkerøy
8
0
4
4
6:11
4

0.50
38%
1.6
5.3
53%
37%
2.13

14.

Rosenborg II
8
1
1
6
8:19
4

0.50
38%
1.0
3.5
88%
63%
3.38
Cup situation