Preview match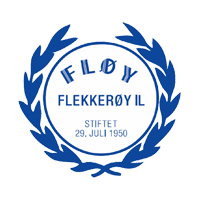 Flekkerøy
2-2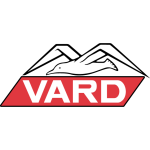 Vard
MATCH REPORT
Norway - 2. Division - 07/21/21 12:00 - 8.ROUND
Stadium
Arkicon Arena Flekkerøy
Referee
Herman Leiulfsrud Aass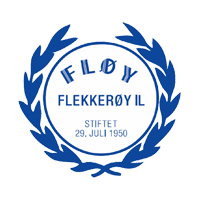 2-2 [90']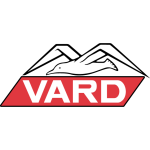 8'

43'

1-0 HT

46'

46'

46'

54'

56'

[1-2] Flotve Myklebust

(Penalty)

57'

59'

59'

65'

67'

80'

80'

90'+3

2-2 FT
Goals and Highlights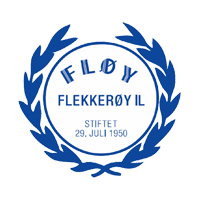 2-2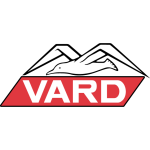 Match stats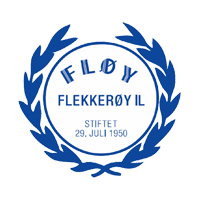 CARDS 1 0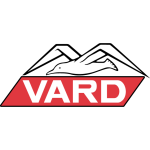 CARDS 2 1
ODDS
Odds by

Match
1
X
2
Opening odds
3.75
4
1.67
Pre match odds
3
3.75
2.2
Asian handicap
Line
1
2
Line
+1
1.73
2.11
-1
+0
2.22
1.66
-0
Goals
Line
Under
Over
2,5
1.85
1.95
Corners
Line
Under
Over
10.5
1.98
1.83
Lineups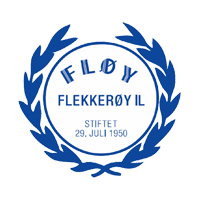 Status: Confirmed lineup
Flekkerøy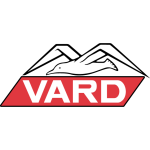 Status: Confirmed lineup
Vard
Probable lineup
1

Knezovic

6

Hella

5

Henanger

8

1

Nygaard

15

Holt

3

Corovic

17

Lien

11

Richstad

37

Grundetjern

7

Fredriksen

14

1

Ystanes
6

Koko

8

Steinsland Kvarven

9

Vatland Olsen

30

1

Flotve Myklebust

16

Ndayisenga

21

Bogdanović

3

Underhaug

14

Stålesen

4

Skjelde

10

Kling

13

Kinn
Stats:
key_passes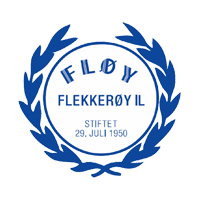 key_passes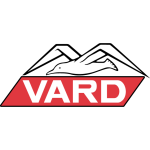 accuracy_passes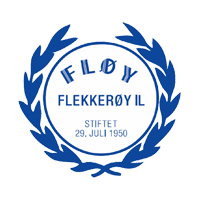 accuracy_passes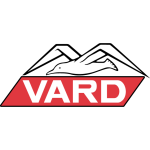 shots_total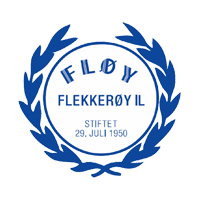 shots_total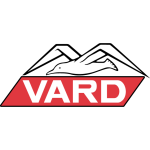 BENCH Thorsen André Aslaksen Kristiansen Eftevaag Kleppa 1
Marcussen 3
Hove Barane Vincent
Nordtveit 6
Støle-Hansen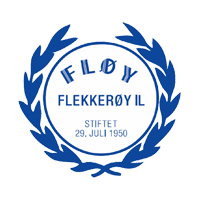 Flekkerøy
Bad results in last matches for Flekkerøy

Bad form within the last 5 games. Not easy period for the players and coach V. Urdal as the form record is (0W, 2D, 3L) with their average of 1.2 goals conceded per game.

Unwinning streak (7) matches

Flekkerøy have fail to win 7 matches in a row.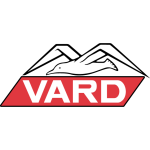 Vard
Unbeaten run (4) for Vard

Vard are unbeaten in their last 4 games 2. Division (2W, 2D). Players scored 6 goals and 2 conceded in that run.

The coach has to deal with 8 fresh missings.

According to the news team is without 8 fresh missings. These players join the missing list: Bjordal, Bjordal, Horneland, Horneland, Karlsen, Karlsen, , .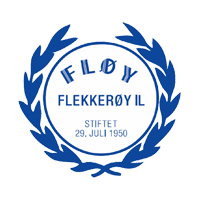 Summary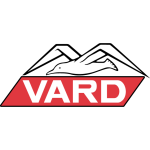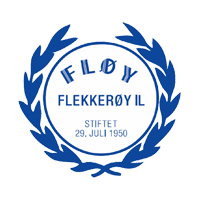 Strenght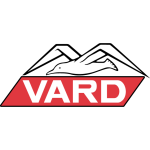 75%
Avg. minutes played (last 6)
81%
2
Changes (vs. last game)
1
0
Fresh important missings
0
Head to head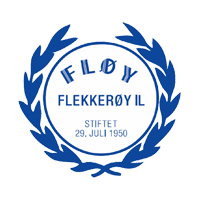 64%
2wins
1 draws
1 wins
4 matches
36%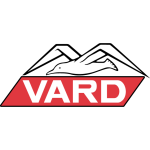 HT

Shots

Shots (on goal)

Danger attack

Corners
Lineup
Changes
1
X
2

11/07/20

Flekkerøy

1-2

Vard

0-2

4 - 6
2- 2
84 - 84
10 - 9
6 (48%)
2 (70%)
-
-
-

09/19/20

Vard

1-1

Flekkerøy

0-0

15 - 10
4- 3
41 - 30
7 - 5
0 (65%)
0 (56%)
-
-
-

09/01/18

Flekkerøy

2-1

Vard

2-0

-
-
-
-
4 (77%)
1 (81%)
-
-
-

05/12/18

Vard

0-1

Flekkerøy

0-0

7 - 12
5- 3
42 - 38
6 - 9
0 (65%)
0 (33%)
-
-
-
Team form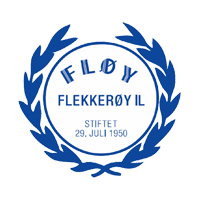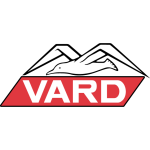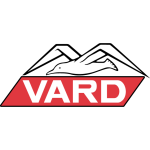 Flekkerøy Last 6 Matches
16.8

07:30

1.8

10:00

28.7

13:00

HT

Shots

Shots (on goal)

Danger attack

Corners
Lineup
Changes
1
X
2

17.7

Øygarden

2 - 0

Flekkerøy

1-0

11 - 8
5 - 3
40 - 28
6 - 2
2 (79%)
3 (71%)
1.6
4.33
4

11.7

Flekkerøy

0 - 1

Skeid

0-0

7 - 2
2 - 2
88 - 55
6 - 3
1 (61%)
5 (56%)
4
4
1.7

8.7

Odd II

0 - 0

Flekkerøy

0-0

19 - 13
7 - 5
41 - 18
7 - 3
3 (71%)
2 (59%)
2.75
4
2

4.7

Flekkerøy

2 - 3

Levanger

2-1

10 - 9
5 - 7
38 - 40
9 - 4
2 (74%)
2 (76%)
-
-
-

30.6

Flekkerøy

0 - 0

Fram

0-0

11 - 3
2 - 1
46 - 37
2 - 1
2 (79%)
1 (89%)
-
-
-

26.6

Nardo

3 - 2

Flekkerøy

1-0

12 - 11
7 - 6
31 - 31
2 - 8
3 (73%)
2 (76%)
-
-
-
see more
Vard Last 6 Matches
13.8

10:00

1.8

09:00

29.7

10:00

HT

Shots

Shots (on goal)

Danger attack

Corners
Lineup
Changes
1
X
2

17.7

Vard

3 - 1

Levanger

1-0

8 - 10
4 - 5
64 - 57
3 - 7
1 (78%)
0 (80%)
2.05
3.75
2.9

11.7

Sotra

0 - 2

Vard

0-1

11 - 19
4 - 7
41 - 94
2 - 8
2 (69%)
4 (72%)
4.2
4.2
1.65

7.7

Vard

1 - 1

Egersund

0-1

6 - 11
3 - 3
70 - 81
4 - 9
5 (51%)
2 (70%)
4
4
1.62

4.7

Nardo

0 - 0

Vard

0-0

13 - 5
6 - 2
36 - 29
8 - 2
1 (76%)
2 (75%)
-
-
-

30.6

Vard

0 - 1

Arendal

0-0

7 - 10
1 - 3
59 - 76
5 - 7
1 (90%)
0 (99%)
-
-
-

26.6

Fram

0 - 4

Vard

0-2

6 - 9
1 - 8
89 - 59
6 - 5
1 (89%)
0 (100%)
-
-
-
see more
Standings
Group 2
#
Team
MP
W
D
L
G
Pts
Form
PPG
BTTS
1.5+
2.5+
AVG G

1.

Arendal
8
6
1
1
16:9
19

2.38
63%
2.3
7.1
90%
90%
3.13

2.

Skeid
8
6
0
2
15:5
18

2.25
38%
1.4
4.4
75%
63%
2.50

3.

Egersund
8
5
1
2
17:6
16

2.00
38%
1.9
5.1
73%
57%
2.88

4.

Vard
8
4
3
1
13:5
15

1.88
38%
2.0
3.6
63%
38%
2.25

5.

Øygarden
8
4
1
3
11:13
13

1.63
25%
1.9
5.9
73%
43%
3.00

6.

Levanger
8
4
0
4
27:19
12

1.50
75%
2.0
6.6
100%
100%
5.75

7.

Notodden
8
4
0
4
16:13
12

1.50
63%
1.6
3.5
88%
63%
3.63

8.

Odd II
8
3
2
3
9:9
11

1.38
50%
1.5
3.3
50%
50%
2.25

9.

Kjelsås
8
3
1
4
9:14
10

1.25
50%
1.5
4.4
63%
63%
2.88

10.

Nardo
8
2
3
3
9:17
9

1.13
50%
2.0
3.4
75%
75%
3.25

11.

Fram
8
2
2
4
9:15
8

1.00
50%
2.0
5.8
90%
80%
3.00

12.

Sotra
8
2
1
5
8:18
7

0.88
38%
2.0
2.0
75%
63%
3.25

13.

Flekkerøy
8
0
4
4
6:11
4

0.50
38%
1.6
5.3
53%
37%
2.13

14.

Rosenborg II
8
1
1
6
8:19
4

0.50
38%
1.0
3.5
88%
63%
3.38
Cup situation