Preview match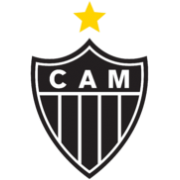 Atletico-MG U20
3-0 Figueirense MG U20
MATCH REPORT
Brazil - Mineiro U20 - 07/21/21 14:00 - 8.ROUND
Stadium
Centro de Treinamento Cidade do Galo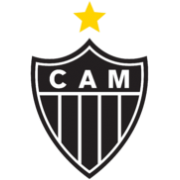 3-0 [90'] Goals and Highlights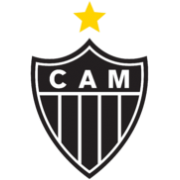 3-0 Match stats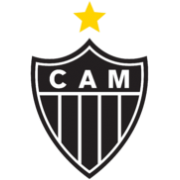 CARDS 1 0 CARDS 1 0
ODDS
Odds by

Match
1
X
2
Opening odds
1.3
5.75
5.75
Pre match odds
1.44
5
4.5
Goals
Line
Under
Over
2,5
2.5
1.5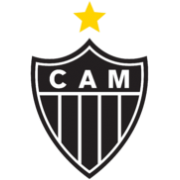 Atletico-MG U20
Atletico-MG U20 have good form in the last 5 games

Coach can be satisfied with his team form (3W, 2D, 0L) from the last 5 games.

Unbeaten run (7) for Atletico-MG U20

Atletico-MG U20 are unbeaten in their last 7 games Mineiro U20 (5W, 2D). Players scored 19 goals and 2 conceded in that run. Figueirense MG U20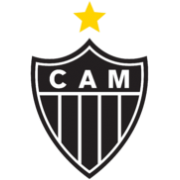 Summary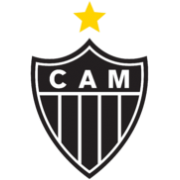 Strenght 0%
Avg. minutes played (last 6)
0%
0
Changes (vs. last game)
0
0
Fresh important missings
0
Head to head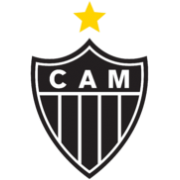 100%
1wins
0 draws
0 wins
1 matches
0% HT

Shots

Shots (on goal)

Danger attack

Corners
Lineup
Changes
1
X
2

05/29/21

Figueirense MG U20

0-2

Atletico-MG U20

0-2

6 - 4
2- 2
18 - 31
3 - 1
0 (0%)
0 (0%)
-
-
-
Team form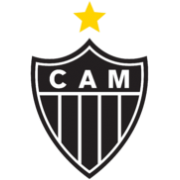 Atletico-MG U20 Last 6 Matches
2.8

14:00

28.7

15:00

24.7

16:00

HT

Shots

Shots (on goal)

Danger attack

Corners
Lineup
Changes
1
X
2

18.7

Atletico-MG U20

0 - 0

Chapecoense-SC U20

0-0

5 - 12
3 - 3
48 - 59
5 - 5
0 (0%)
0 (0%)
1.53
3.75
5.25

14.7

Fluminense U20

1 - 1

Atletico-MG U20

0-0

21 - 10
9 - 6
89 - 52
10 - 4
0 (0%)
0 (0%)
2.2
3.2
2.9

10.7

Atletico-MG U20

2 - 0

Cruzeiro U20

0-0

5 - 14
3 - 6
66 - 96
0 - 7
0 (0%)
0 (0%)
2.25
3.6
2.6

7.7

Nacional AC MG U20

0 - 0

Atletico-MG U20

0-0

8 - 7
2 - 0
26 - 38
5 - 7
0 (0%)
0 (0%)
4.2
4.2
1.55

4.7

Corinthians U20

0 - 4

Atletico-MG U20

0-3

12 - 11
7 - 7
52 - 35
4 - 3
0 (0%)
0 (0%)
-
-
-

1.7

Atletico-MG U20

1 - 2

Flamengo RJ U20

1-2

8 - 10
2 - 3
46 - 58
3 - 4
0 (0%)
0 (0%)
-
-
-
see more
Figueirense MG U20 Last 6 Matches

HT

Shots

Shots (on goal)

Danger attack

Corners
Lineup
Changes
1
X
2

17.7

Guarani MG U20

2 - 3

Figueirense MG U20

-
-
-
-
0 (0%)
0 (0%)
-
-
-

9.7

Figueirense MG U20

4 - 1

Araguari U20

-
-
-
-
0 (0%)
0 (0%)
-
-
-

26.6

Figueirense MG U20

1 - 2

Nacional AC MG U20

1-1

8 - 8
2 - 5
32 - 12
8 - 1
0 (0%)
0 (0%)
-
-
-

12.6

Figueirense MG U20

0 - 0

Guarani MG U20

0-0

10 - 6
2 - 1
48 - 23
8 - 2
0 (0%)
0 (0%)
-
-
-

6.6

Araguari U20

1 - 3

Figueirense MG U20

1-2

6 - 14
3 - 5
34 - 55
4 - 8
0 (0%)
0 (0%)
-
-
-

29.5

Figueirense MG U20

0 - 2

Atletico-MG U20

0-2

6 - 4
2 - 2
18 - 31
3 - 1
0 (0%)
0 (0%)
-
-
-
see more
Standings
1st Phase
Group C
#
Team
MP
W
D
L
G
Pts
Form
PPG
BTTS
1.5+
2.5+
AVG G

1.

Cruzeiro U20
8
5
2
1
22:5
17

2.13
50%
2.6
5.5
88%
63%
3.38

2.

Serranense U20
8
5
1
2
9:8
16

2.00
38%
1.5
2.9
50%
25%
2.13

3.

Boston City U20
8
4
0
4
8:10
12

1.50
50%
2.4
3.5
63%
50%
2.25

4.

Três Corações U20
8
3
1
4
6:10
10

1.25
25%
2.5
3.6
50%
38%
2.00

5.

Betim U20
8
1
0
7
4:16
3

0.38
38%
1.9
4.6
75%
50%
2.50
Group A
#
Team
MP
W
D
L
G
Pts
Form
PPG
BTTS
1.5+
2.5+
AVG G

1.

Atletico-MG U20
8
6
2
0
22:2
20

2.50
13%
1.4
4.4
75%
63%
3.00

2.

Nacional AC MG U20
8
4
3
1
12:5
15

1.88
38%
1.3
2.5
50%
38%
2.13

3.

Figueirense MG U20
8
4
1
3
12:11
13

1.63
50%
1.1
3.6
75%
63%
2.88

4.

Araguari U20
8
1
1
6
9:20
4

0.50
38%
1.4
2.3
75%
63%
3.63

5.

Guarani MG U20
8
0
3
5
4:21
3

0.38
38%
1.5
1.4
75%
50%
3.13
Group D
#
Team
MP
W
D
L
G
Pts
Form
PPG
BTTS
1.5+
2.5+
AVG G

1.

América Mineiro U20
8
8
0
0
23:4
24

3.00
50%
1.6
6.1
100%
75%
3.38

2.

Pouso Alegre U20
8
5
0
3
16:11
15

1.88
63%
2.0
3.1
88%
63%
3.38

3.

Ipatinga U20
8
4
0
4
12:14
12

1.50
50%
1.3
1.8
75%
63%
3.25

4.

Bétis U20
8
2
0
6
5:13
6

0.75
38%
2.1
2.6
63%
38%
2.25

5.

América TO U20
8
1
0
7
5:19
3

0.38
50%
2.3
4.1
75%
63%
3.00
Group B
#
Team
MP
W
D
L
G
Pts
Form
PPG
BTTS
1.5+
2.5+
AVG G

1.

Coimbra U20
8
5
2
1
18:7
17

2.13
50%
2.0
6.3
100%
50%
3.13

2.

Minas Boca U20
8
3
3
2
14:11
12

1.50
50%
1.5
2.8
75%
63%
3.13

3.

Inter de Minas U20
8
3
2
3
9:8
11

1.38
38%
1.5
3.3
88%
38%
2.13

4.

Santarritense U20
8
2
2
4
10:12
8

1.00
50%
1.3
4.1
88%
38%
2.75

5.

Tupi U20
8
2
1
5
8:21
7

0.88
38%
1.8
2.8
100%
88%
3.63
Cup situation