Preview match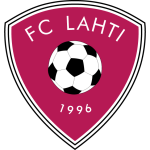 Lahti
3-1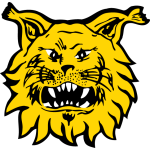 Ilves
MATCH REPORT
Finland - Veikkausliiga - 06/10/21 15:30 - 10.ROUND
Referee
Oskari Hämäläinen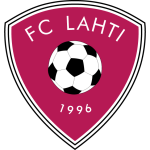 3-1 [90']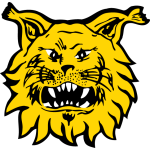 8'

21'

Vertainen

(Missed penalty)

26'

36'

(Viitikko)

Chinedu Charles

[2-1]

44'

2-1 HT

56'

62'

62'

69'

69'

71'

75'

76'

77'

Chinedu Charles

Yli-Hietanen

82'

85'

85'

88'

90'+2

3-1 FT
Goals and Highlights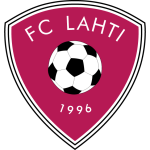 3-1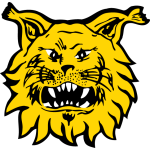 Match stats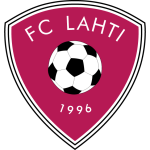 Cards 4 0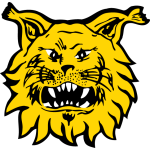 Cards 2 0
ODDS
Odds by

Match
1
X
2
Opening odds
2.38
3.3
2.9
Pre match odds
2.55
3.4
2.63
Asian handicap
Line
1
2
Line
+0
1.95
1.96
-0
-0.25
2.30
1.65
+0.25
+0.25
1.64
2.31
-0.25
Goals
Line
Under
Over
2,5
1.75
2.05
3,5
1.25
3.75
Corners
Line
Under
Over
9.5
1.90
1.90
Lineups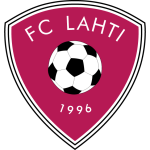 Status: Confirmed lineup
Lahti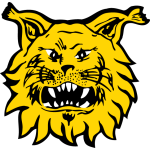 Status: Confirmed lineup
Ilves
Missings 3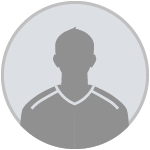 3
Lampinen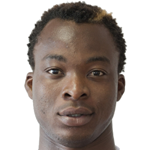 Eninful Penninkangas
+7
Out of selection Katz Loa Loa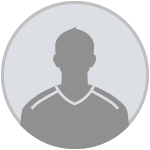 Sarr Almen Mömmö
+8
Out of selection
Probable lineup
25

Reguero

16

Forss

5

1

Viitikko

2

Lahti

13

Coubronne

6

Hervás

10

Virta

11

1

1

Assehnoun

9

1

Chinedu Charles

59

Kandji

22

1

Hertsi
32

Vertainen

10

1

Luna

7

Veteli

6

Arifi

49

1

Oteng

4

Aspegren

20

Rautiola

16

Miettunen

8

Jäntti

12

Huuhtanen
Stats
goals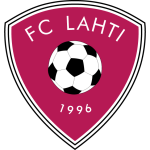 goals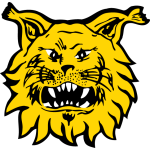 assists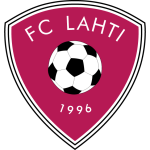 assists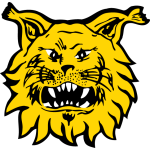 yellowcards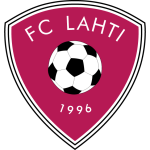 yellowcards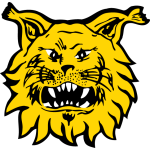 key_passes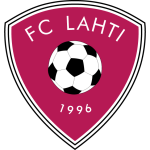 key_passes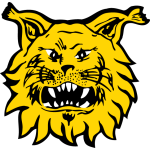 accuracy_passes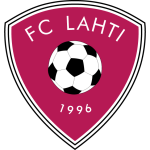 accuracy_passes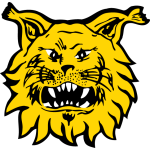 shots_total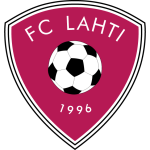 shots_total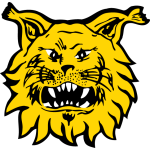 BENCH Tiainen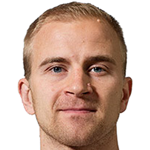 Klinga 1
Zeqiri Yli-Hietanen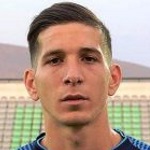 1
Sejdiu Leislahti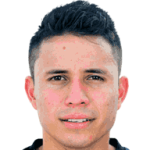 Torres Carlos Blanco Siira 3
Jean-Jaurès Gbe 2
Kyllönen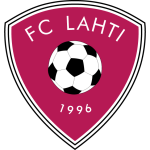 Lahti
Boost for the team: Assehnoun is back.

Good news for the team. Key player Jasin-Amin Assehnoun (6 matches, 3 goals, 0 assists) is back after his missing due: not available.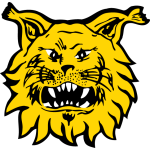 Ilves
Unbeaten run (3) for Ilves

Ilves are unbeaten in their last 3 games Veikkausliiga (2W, 1D). Players scored 6 goals and 3 conceded in that run.

The coach has to deal with 5 fresh missings.

According to the news team is without 5 fresh missings. These players join the missing list: Katz, Loa Loa, Sarr, Almen, Mömmö.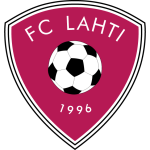 Summary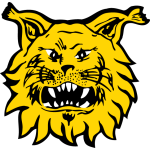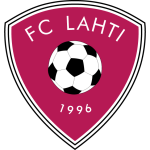 Strenght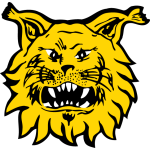 56%
Avg. minutes played (last 6)
42%
5
Changes (vs. last game)
5
0
Fresh important missings
4
Prediction
Prediction
2.59
FC Barcelona win
Head to head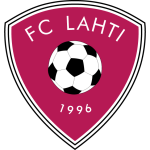 59%
3 wins
1 draws
2 wins
6 matches
41%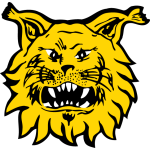 HT

Shots

Shots (on goal)

Danger attack

Corners
Lineup
Changes
1
X
2

08/22/20

Ilves

3-1

Lahti

1-1

17 - 8
3- 1
81 - 54
6 - 2
3 (52%)
2 (74%)
-
-
-

08/09/20

Lahti

3-2

Ilves

2-0

5 - 11
3- 7
21 - 22
2 - 5
6 (73%)
3 (48%)
-
-
-

07/14/19

Lahti

1-0

Ilves

1-0

22 - 3
6- 1
116 - 24
13 - 0
1 (54%)
1 (58%)
-
-
-

04/26/19

Ilves

1-0

Lahti

1-0

21 - 10
5- 3
85 - 70
5 - 2
0 (65%)
3 (46%)
-
-
-

10/21/18

Ilves

0-1

Lahti

0-0

7 - 11
1- 4
50 - 49
2 - 4
5 (55%)
4 (47%)
-
-
-

06/20/18

Ilves

0-0

Lahti

0-0

15 - 6
4- 1
70 - 35
11 - 3
2 (68%)
2 (62%)
-
-
-
see more
Team form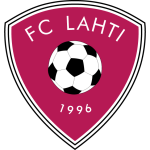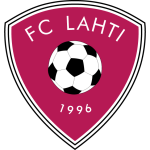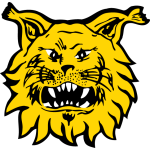 Lahti Last 6 Matches
30.6

15:30

23.6

15:30

15.6

15:30

HT

Shots

Shots (on goal)

Danger attack

Corners
Lineup
Changes
1
X
2

30.5

Mariehamn

0 - 3

Lahti

0-0

11 - 14
1 - 6
84 - 75
10 - 2
3 (45%)
3 (56%)
2.88
3.3
2.3

22.5

Lahti

1 - 0

Honka

0-0

12 - 2
9 - 2
38 - 41
7 - 3
1 (57%)
1 (58%)
2.75
3.1
2.45

17.5

HJK

2 - 0

Lahti

0-0

13 - 8
6 - 2
75 - 19
7 - 0
2 (51%)
3 (45%)
1.36
4.75
7

11.5

Lahti

2 - 4

KuPS

1-2

7 - 8
5 - 5
41 - 48
5 - 5
1 (52%)
5 (26%)
3.6
3.4
2.05

3.5

Lahti

2 - 1

Inter Turku

1-0

4 - 15
3 - 7
29 - 46
2 - 10
4 (47%)
1 (51%)
3.25
3.2
2.2

4.11

Lahti

2 - 1

HIFK

0-0

11 - 11
3 - 5
43 - 69
4 - 7
3 (79%)
3 (71%)
-
-
-
see more
Ilves Last 6 Matches
23.6

15:30

18.6

15:00

14.6

15:30

HT

Shots

Shots (on goal)

Danger attack

Corners
Lineup
Changes
1
X
2

28.5

Ilves

2 - 0

KTP

0-0

14 - 4
5 - 2
87 - 56
5 - 2
3 (49%)
3 (68%)
1.5
3.6
7.5

22.5

Ilves

3 - 2

KuPS

1-1

6 - 17
4 - 7
49 - 72
5 - 7
4 (42%)
1 (58%)
3.5
3.6
2

15.5

HIFK

1 - 1

Ilves

1-0

3 - 7
2 - 3
43 - 56
2 - 4
3 (40%)
7 (38%)
3.2
3.25
2.25

11.5

Ilves

0 - 3

HJK

0-3

14 - 6
9 - 4
50 - 50
8 - 3
0 (32%)
6 (41%)
4.75
3.4
1.8

3.5

Oulu

0 - 2

Ilves

0-2

6 - 13
1 - 7
66 - 100
2 - 6
0 (0%)
9 (19%)
3.25
3.2
2.3

4.11

Ilves

4 - 1

Honka

2-1

15 - 13
4 - 4
66 - 84
5 - 2
5 (49%)
2 (76%)
-
-
-
see more
standings
Regular Season
#
Team
MP
W
D
L
G
Pts
Form
PPG
BTTS
1.5+
2.5+
AVG G

1.

HJK
9
8
1
0
19:5
25

2.75
44%
1.1
6.6
80%
58%
2.67

2.

Inter Turku
9
7
0
2
17:7
21

2.25
56%
2.2
5.2
78%
68%
2.67

3.

KuPS
9
5
1
3
13:9
16

2.00
44%
1.9
5.3
55%
45%
2.44

4.

HIFK
7
4
2
1
10:7
14

2.00
57%
1.3
5.0
88%
29%
2.43

5.

Lahti
7
4
1
2
12:9
13

1.86
57%
3.1
3.3
88%
54%
3.00

6.

SJK
8
3
2
3
6:7
11

1.38
25%
2.1
5.1
63%
0%
1.63

7.

Ilves
8
3
1
4
10:12
10

1.25
50%
2.0
5.1
90%
53%
2.75

8.

Haka
7
2
1
4
8:11
7

1.00
57%
2.7
6.4
100%
71%
2.71

9.

Honka
9
2
0
7
9:14
6

0.75
44%
2.2
5.1
67%
42%
2.56

10.

Mariehamn
7
2
0
5
5:13
6

0.86
14%
2.1
4.4
88%
54%
2.57

11.

KTP
7
1
1
5
7:13
4

0.57
57%
2.3
3.0
100%
58%
2.86

12.

Oulu
7
1
0
6
6:15
3

0.43
57%
1.9
2.6
100%
63%
3.00
Cup situation