Preview match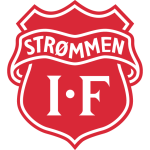 Strømmen
1-1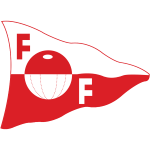 Fredrikstad
MATCH REPORT
Norway - Obos-Ligaen - 07/21/21 12:00 - 13.ROUND
Referee
Mischa Schaub Kellerhals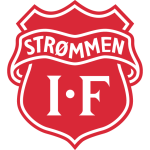 1-1 [90']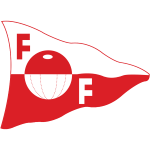 (Moan Mikalsen)

Callaku

[1-0]

3'

33'

45'+4

1-1 HT

46'

49'

58'

60'

60'

60'

73'

73'

74'

79'

79'

1-1 FT
Goals and Highlights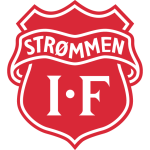 1-1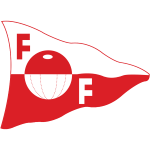 Match stats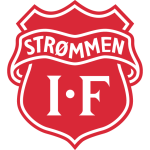 CARDS 2 0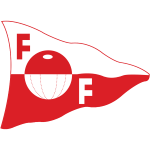 CARDS 3 0
ODDS
Odds by

Match
1
X
2
Opening odds
4
3.75
1.8
Pre match odds
4.2
3.75
1.8
Asian handicap
Line
1
2
Line
+0.75
1.80
2.03
-0.75
+0.25
2.36
1.59
-0.25
+1
1.58
2.52
-1
Goals
Line
Under
Over
2,5
2.08
1.73
Corners
Line
Under
Over
11
1.95
1.85
Lineups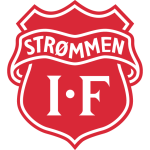 Status: Confirmed lineup
Strømmen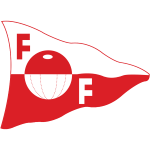 Status: Confirmed lineup
Fredrikstad
Missings 5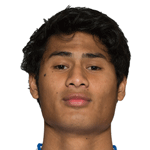 3 +6
Out of selection
Probable lineup
1

Lillevik Kjellevold

22

Sjølstad

7

1

Moan Mikalsen

3

Rena Olsen

2

Tvedte

4

Jahr

16

Cheng

27

Bojang

11

1

Callaku

25

Myhre

8

Birkeland
19

Oby

31

1

Isaksen

6

Solberg

15

Alba

12

1

Ismaheel

4

Molde

26

Nielsen

5

Aukland

23

Aleesami

7

Drage

1

Grøntvedt Jensen
Stats:
goals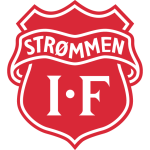 goals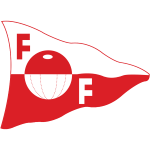 assists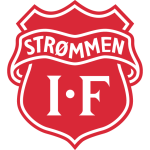 assists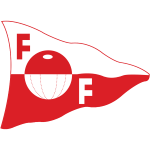 yellowcards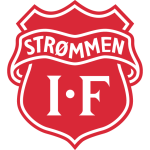 yellowcards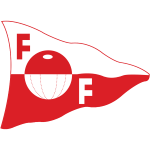 key_passes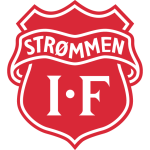 key_passes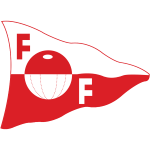 accuracy_passes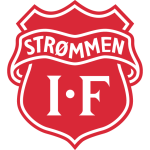 accuracy_passes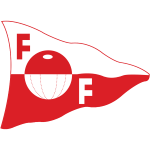 shots_total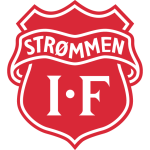 Lillevik Kjellevold
0 (0)
shots_total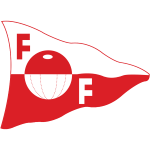 BENCH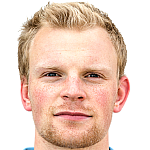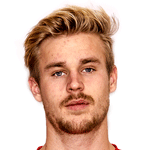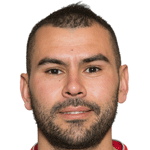 Idrissi Sannes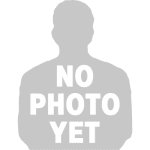 Lankhof Dahlby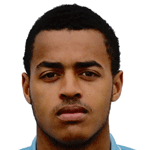 9 5 1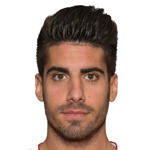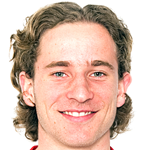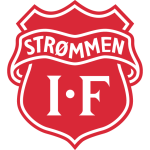 Strømmen
Bad results in last matches for Strømmen

Bad form within the last 5 games. Not easy period for the players and coach O. Nesselquist as the form record is (1W, 3D, 1L) with their average of 1 goals conceded per game.

The coach has to deal with 3 fresh missings.

According to the news team is without 3 fresh missings. These players join the missing list: Ravneng, Naustdal, George.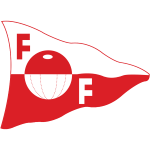 Fredrikstad
No fresh injuries, same starting lineup?

The coach can use same last starting lineup as there are not reported major missings for this match.

Fredrikstad have good form in the last 5 games

Coach B. Johansen can be satisfied with his team form (3W, 2D, 0L) from the last 5 games.

Unbeaten run (5) for Fredrikstad

Fredrikstad are unbeaten in their last 5 games Obos-Ligaen (3W, 2D). Players scored 9 goals and 5 conceded in that run.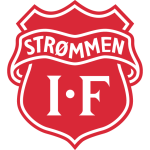 Summary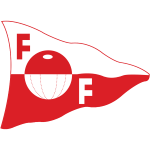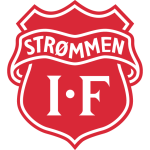 Strenght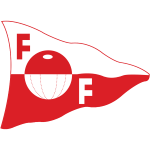 54%
Avg. minutes played (last 6)
77%
3
Changes (vs. last game)
0
0
Fresh important missings
0
Head to head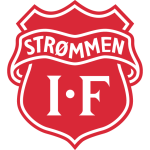 80%
1wins
1 draws
0 wins
2 matches
20%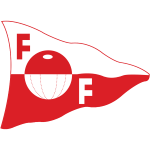 Team form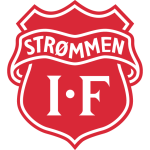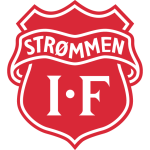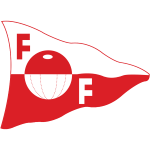 Strømmen Last 6 Matches
27.8

18:00

23.8

12:00

18.8

12:00

HT

Shots

Shots (on goal)

Danger attack

Corners
Lineup
Changes
1
X
2

17.7

Ullensaker / Kisa

0 - 0

Strømmen

0-0

10 - 13
3 - 4
69 - 87
4 - 7
3 (68%)
2 (72%)
1.85
4
3.75

12.7

Strømmen

1 - 2

Stjørdals-Blink

1-2

16 - 5
7 - 2
70 - 31
7 - 2
4 (68%)
1 (68%)
2.55
3.4
2.75

5.7

Sogndal

1 - 1

Strømmen

0-0

18 - 10
6 - 7
144 - 69
9 - 8
3 (68%)
5 (52%)
-
-
-

2.7

Strømmen

2 - 1

Start

1-0

9 - 17
3 - 5
41 - 80
3 - 18
3 (77%)
1 (80%)
-
-
-

27.6

KFUM

1 - 1

Strømmen

0-0

12 - 8
2 - 2
62 - 35
9 - 5
1 (80%)
3 (68%)
-
-
-

22.6

Jerv

1 - 1

Strømmen

1-0

12 - 7
5 - 5
84 - 72
2 - 2
2 (68%)
0 (77%)
-
-
-
see more
Fredrikstad Last 6 Matches
27.8

18:00

23.8

12:00

18.8

14:00

HT

Shots

Shots (on goal)

Danger attack

Corners
Lineup
Changes
1
X
2

18.7

Fredrikstad

3 - 1

Bryne

2-0

18 - 9
7 - 3
78 - 60
6 - 4
1 (73%)
0 (89%)
1.7
4
4.5

12.7

Raufoss

0 - 1

Fredrikstad

0-0

13 - 10
1 - 2
45 - 42
9 - 6
0 (74%)
2 (76%)
2.2
4.2
2.7

5.7

Fredrikstad

2 - 1

KFUM

0-1

12 - 11
6 - 3
73 - 48
7 - 5
3 (70%)
1 (73%)
-
-
-

2.7

Ranheim

1 - 1

Fredrikstad

0-0

15 - 11
5 - 5
89 - 62
7 - 4
4 (59%)
2 (66%)
-
-
-

27.6

Fredrikstad

2 - 2

Grorud

1-1

21 - 11
9 - 4
40 - 38
8 - 8
2 (71%)
2 (82%)
-
-
-

22.6

Ullensaker / Kisa

3 - 2

Fredrikstad

2-1

12 - 19
6 - 6
58 - 108
3 - 3
0 (72%)
3 (67%)
-
-
-
see more
Standings
Regular Season
#
Team
MP
W
D
L
G
Pts
Form
PPG
BTTS
1.5+
2.5+
AVG G

1.

HamKam
13
8
2
3
26:13
26

1.88
62%
1.6
5.2
92%
68%
3.00

2.

Fredrikstad
13
7
4
2
25:16
25

1.50
77%
1.3
5.9
85%
70%
3.15

3.

Jerv
13
7
4
2
22:20
25

1.88
62%
1.5
5.2
85%
54%
3.23

4.

Aalesund
13
7
3
3
21:16
24

2.13
54%
1.5
8.1
77%
46%
2.85

5.

Sogndal
13
6
3
4
20:13
21

2.00
62%
1.5
7.7
76%
55%
2.54

6.

KFUM
13
4
5
4
19:17
17

1.50
69%
0.8
6.8
92%
45%
2.77

7.

Start
13
5
2
6
23:23
17

1.25
77%
1.7
6.0
100%
61%
3.54

8.

Bryne
13
5
2
6
20:21
17

1.25
69%
1.3
6.2
79%
56%
3.15

9.

Ranheim
13
4
4
5
21:22
16

1.38
62%
1.4
5.9
76%
54%
3.31

10.

Ullensaker / Kisa
13
4
4
5
18:20
16

1.50
54%
1.5
4.2
75%
52%
2.92

11.

Åsane
13
5
1
7
15:20
16

0.50
54%
2.6
4.1
70%
55%
2.69

12.

Raufoss
13
4
3
6
24:23
15

1.25
85%
1.3
7.2
93%
68%
3.62

13.

Strømmen
13
2
7
4
9:13
13

1.38
54%
1.5
4.4
69%
14%
1.69

14.

Sandnes Ulf
13
3
4
6
13:20
13

1.00
62%
2.3
6.5
77%
61%
2.54

15.

Stjørdals-Blink
13
4
1
8
13:25
13

1.25
62%
1.8
4.2
76%
60%
2.92

16.

Grorud
13
3
3
7
16:23
12

0.50
54%
1.2
4.2
69%
54%
3.00
Cup situation