Preview match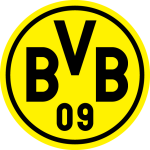 Borussia Dortmund
2-2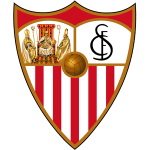 Sevilla
MATCH REPORT
Europe - Champions League - 03/09/21 20:00 - .ROUND
Stadium
Signal-Iduna-Park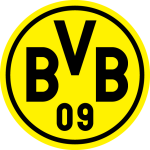 2-2 [97']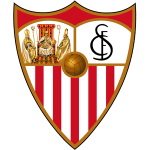 20'

(Reus)

Braut Håland

[1-0]

35'

40'

1-0 HT

(Goal Disallowed)

Braut Håland

48'

51'

(Penalty)

Braut Håland

[2-0]

54'

55'

55'

60'

60'

67'

67'

69'

[2-1]

En-Nesyri

(Penalty)

71'

76'

77'

79'

86'

86'

89'

90'+5

90'+6

2-2 FT
Goals and Highlights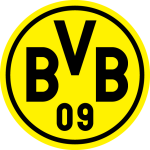 2-2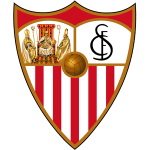 Match stats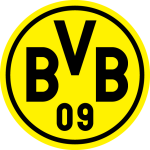 Cards 3 0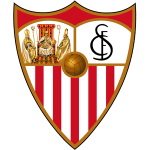 Cards 6 0
ODDS
Odds by

Match
1
X
2
Opening odds
2
3.8
3.4
Pre match odds
2.2
3.6
3.1
Asian handicap
Line
1
2
Line
-0.25
1.91
1.93
+0.25
+0
1.69
2.43
-0
-0.75
2.49
1.55
+0.75
Goals
Line
Under
Over
2,5
2.38
1.57
3,5
1.57
2.38
Corners
Line
Under
Over
9
1.93
1.88
Lineups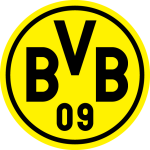 Status: Confirmed lineup
Borussia Dortmund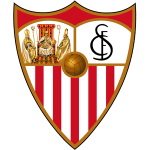 Status: Confirmed lineup
Sevilla
Missings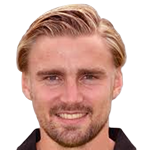 25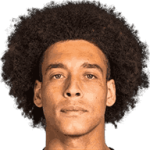 12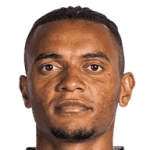 4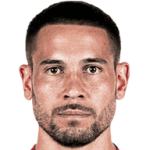 1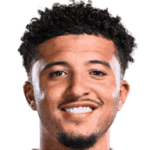 1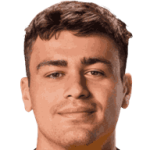 1
+2
Out of selection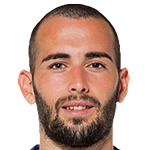 1
+9
Out of selection
Probable lineup
35

Hitz

14

Schulz

15

Hummels

23

Can

2

Morey

8

Dahoud

6

Delaney

22

Bellingham

11

1

Reus

9

2

Braut Håland

10

Hazard
7

Suso

15

2

En-Nesyri

5

Ocampos

8

Jordán

25

Fernando

14

Rodríguez

16

Navas

12

1

Koundé

20

Carlos

19

Acuña

13

2

Bono
Coach:

J. Lopetegui Argote
Stats
shots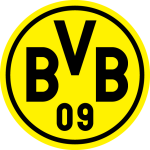 Dahoud
3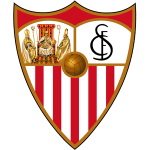 En-Nesyri
3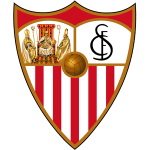 Ocampos
2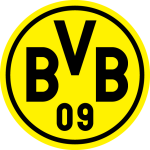 Reus
2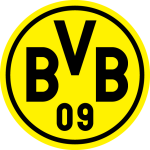 Braut Håland
2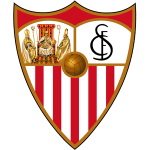 Jordán
2
accpasses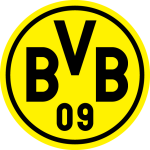 Zagadou
100% (1)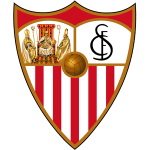 Munir
100% (3)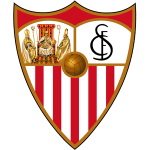 Rakitić
100% (11)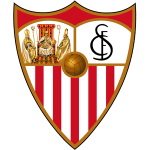 Carlos
96% (53)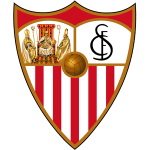 Jordán
91% (47)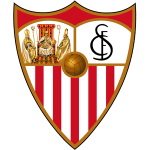 Acuña
90% (66)
dribbles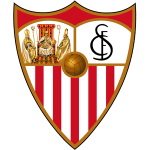 Ocampos
5 (3)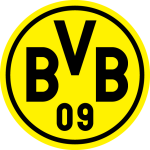 Morey
3 (3)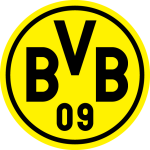 Bellingham
2 (2)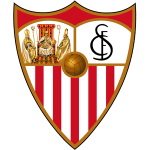 Suso
2 (1)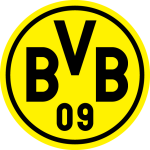 Reus
1 (0)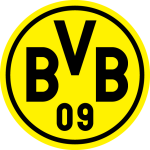 Braut Håland
1 (1)
keypasses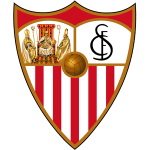 Acuña
3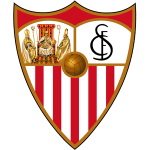 Gómez
3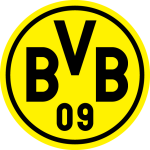 Reus
2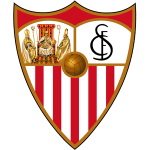 En-Nesyri
2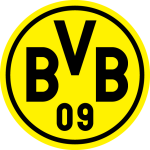 Dahoud
1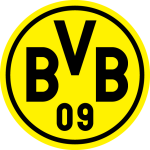 Braut Håland
1
goals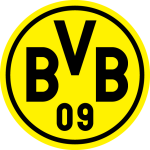 goals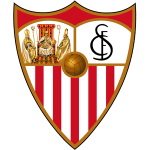 assists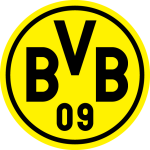 assists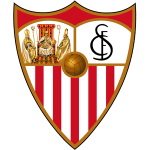 yellowcards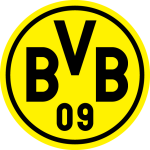 yellowcards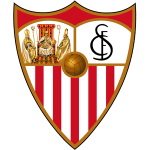 key_passes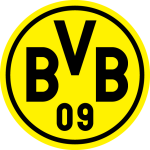 key_passes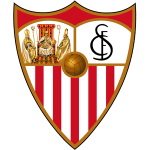 accuracy_passes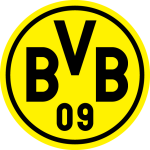 accuracy_passes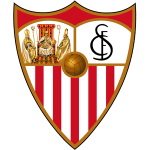 shots_total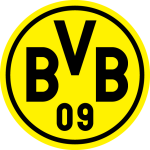 shots_total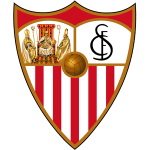 BENCH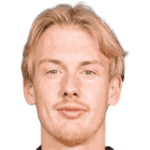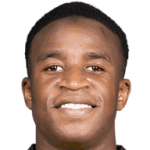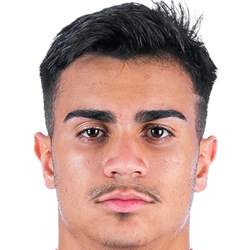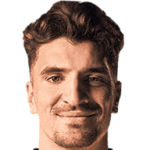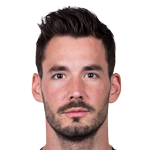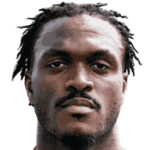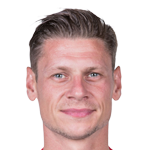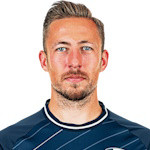 4 4
18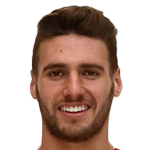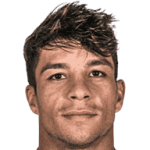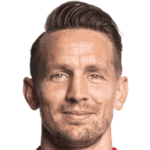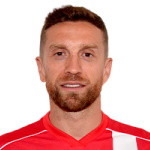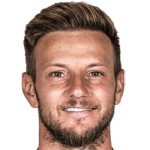 1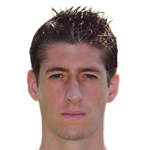 Pastor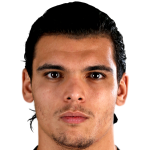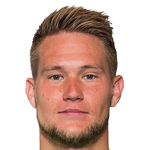 7
Romero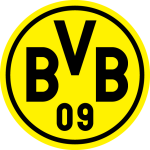 Borussia Dortmund
Unbeaten run (6) for Borussia Dortmund

Borussia Dortmund are unbeaten in their last 6 games Champions League (5W, 1D). Players scored 14 goals and 4 conceded in that run.

Borussia Dortmund have good form in the last 5 games

Coach E. Terzic can be satisfied with his team form (4W, 1D, 0L) from the last 5 games.

Second absence for Jadon Sancho

Coach E. Terzic is still without his key player Jadon Sancho (6 matches, 2 goals, 3 assists). Reason: injury.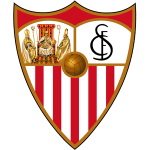 Sevilla
Return of first-choice goalkeeper Bono

Bono is back after he misses (2) games and should be first-choice again.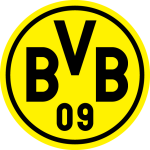 Summary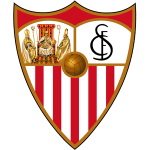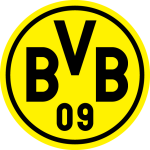 Strenght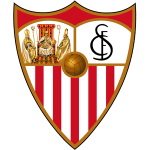 69%
Avg. minutes played (last 6)
45%
2
Changes (vs. last game)
9
1
Fresh important missings
0
Prediction
Prediction
2.59
FC Barcelona win
Head to head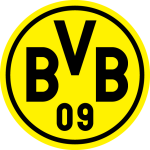 100%
1 wins
0 draws
0 wins
1 matches
0%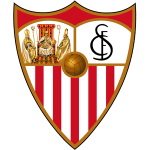 HT

Shots

Shots (on goal)

Danger attack

Corners
Lineup
Changes
1
X
2

02/17/21

Sevilla

2-3

Borussia Dortmund

1-3

12 - 10
4- 5
78 - 34
6 - 3
7 (55%)
3 (68%)
2.35
3.4
3
Team form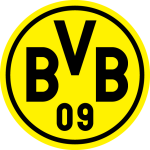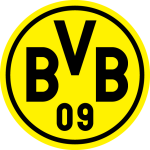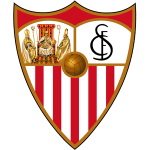 Borussia Dortmund Last 6 Matches
3.4

13:30

20.3

14:30

13.3

17:30

HT

Shots

Shots (on goal)

Danger attack

Corners
Lineup
Changes
1
X
2

6.3

Bayern München

4 - 2

Borussia Dortmund

2-2

25 - 3
8 - 2
105 - 21
6 - 0
2 (74%)
4 (54%)
1.5
4.75
5.5

2.3

Borussia M'gladbach

0 - 1

Borussia Dortmund

0-0

18 - 13
5 - 2
57 - 26
9 - 4
7 (65%)
1 (76%)
3.6
4.2
1.8

27.2

Borussia Dortmund

3 - 0

Arminia Bielefeld

0-0

22 - 7
11 - 2
57 - 28
5 - 2
2 (70%)
1 (78%)
1.22
6.5
13

20.2

Schalke 04

0 - 4

Borussia Dortmund

0-2

12 - 10
0 - 6
35 - 40
4 - 2
2 (62%)
2 (70%)
10
5.75
1.29

17.2

Sevilla

2 - 3

Borussia Dortmund

1-3

12 - 10
4 - 5
78 - 34
6 - 3
7 (55%)
3 (68%)
2.35
3.4
3

13.2

Borussia Dortmund

2 - 2

Hoffenheim

1-1

9 - 15
5 - 6
40 - 47
1 - 7
1 (72%)
4 (62%)
1.44
4.75
6.5
see more
Sevilla Last 6 Matches
20.3

20:00

17.3

18:00

14.3

20:00

HT

Shots

Shots (on goal)

Danger attack

Corners
Lineup
Changes
1
X
2

6.3

Elche

2 - 1

Sevilla

0-0

6 - 10
3 - 4
38 - 31
6 - 3
1 (64%)
9 (33%)
6
3.6
1.67

3.3

Barcelona

3 - 0

Sevilla

1-0

20 - 3
6 - 1
96 - 29
9 - 1
0 (74%)
6 (49%)
1.45
4.75
6

27.2

Sevilla

0 - 2

Barcelona

0-1

5 - 9
3 - 4
37 - 48
3 - 3
3 (60%)
4 (67%)
3.2
3.5
2.2

22.2

Osasuna

0 - 2

Sevilla

0-1

7 - 9
0 - 4
41 - 41
3 - 5
4 (57%)
4 (53%)
4
3.25
2

17.2

Sevilla

2 - 3

Borussia Dortmund

1-3

12 - 10
4 - 5
78 - 34
6 - 3
7 (55%)
3 (68%)
2.35
3.4
3

13.2

Sevilla

1 - 0

Huesca

0-0

15 - 8
5 - 4
51 - 40
6 - 6
6 (43%)
0 (72%)
1.57
3.75
6.5
see more
standings
Group Stage
Group D
#
Team
MP
W
D
L
G
Pts
Form
PPG
BTTS
1.5+
2.5+
AVG G

1.

Liverpool
6
4
1
1
10:3
13

2.17
17%
1.7
4.2
50%
50%
2.17

2.

Atalanta
6
3
2
1
10:8
11

1.83
50%
0.3
1.0
50%
50%
3.00

3.

Ajax
6
2
1
3
7:7
7

1.17
50%
1.8
5.3
50%
50%
2.33

4.

Midtjylland
6
0
2
4
4:13
2

0.33
67%
2.0
3.5
50%
50%
2.83
Group C
#
Team
MP
W
D
L
G
Pts
Form
PPG
BTTS
1.5+
2.5+
AVG G

1.

Manchester City
6
5
1
0
13:1
16

2.67
17%
1.7
6.2
100%
50%
2.33

2.

Porto
6
4
1
1
10:3
13

2.17
17%
1.2
3.0
50%
0%
2.17

3.

Olympiakos Piraeus
6
1
0
5
2:10
3

0.50
0%
1.8
3.3
50%
0%
2.00

4.

Olympique Marseille
6
1
0
5
2:13
3

0.50
17%
2.5
3.7
83%
67%
2.50
Group E
#
Team
MP
W
D
L
G
Pts
Form
PPG
BTTS
1.5+
2.5+
AVG G

1.

Chelsea
6
4
2
0
14:2
14

2.33
33%
2.0
4.0
100%
0%
2.67

2.

Sevilla
6
4
1
1
9:8
13

2.17
100%
1.2
2.3
100%
100%
2.83

3.

Krasnodar
6
1
2
3
6:11
5

0.83
67%
1.7
4.2
100%
100%
2.83

4.

Rennes
6
0
1
5
3:11
1

0.17
50%
2.8
5.7
67%
50%
2.33
Group F
#
Team
MP
W
D
L
G
Pts
Form
PPG
BTTS
1.5+
2.5+
AVG G

1.

Borussia Dortmund
6
4
1
1
12:5
13

2.17
100%
0.5
0.7
100%
100%
2.83

2.

Lazio
6
2
4
0
11:7
10

1.67
100%
2.3
4.3
100%
100%
3.00

3.

Club Brugge
6
2
2
2
8:10
8

1.33
50%
1.7
4.0
100%
83%
3.00

4.

Zenit
6
0
1
5
4:13
1

0.17
67%
2.2
3.8
100%
67%
2.83
Group A
#
Team
MP
W
D
L
G
Pts
Form
PPG
BTTS
1.5+
2.5+
AVG G

1.

Bayern München
6
5
1
0
18:5
16

2.67
50%
1.0
3.7
50%
50%
3.83

2.

Atlético Madrid
6
2
3
1
7:8
9

1.50
50%
1.0
1.7
50%
0%
2.50

3.

Salzburg
6
1
1
4
10:17
4

0.67
83%
1.8
7.2
100%
100%
4.50

4.

Lokomotiv Moskva
6
0
3
3
5:10
3

0.50
67%
2.0
2.8
83%
50%
2.50
Group H
#
Team
MP
W
D
L
G
Pts
Form
PPG
BTTS
1.5+
2.5+
AVG G

1.

Paris Saint Germain
6
4
0
2
13:6
12

2.00
67%
2.8
5.2
100%
50%
3.17

2.

RB Leipzig
6
4
0
2
11:12
12

2.00
0%
0.8
4.7
100%
0%
3.83

3.

Manchester United
6
3
0
3
15:10
9

1.50
83%
2.2
5.7
100%
100%
4.17

4.

İstanbul Başakşehir
6
1
0
5
7:18
3

0.50
67%
3.0
3.5
100%
67%
4.17
Group G
#
Team
MP
W
D
L
G
Pts
Form
PPG
BTTS
1.5+
2.5+
AVG G

1.

Juventus
6
5
0
1
14:4
15

2.50
100%
2.3
3.7
100%
100%
3.00

2.

Barcelona
6
5
0
1
16:5
15

2.50
100%
0.5
2.2
100%
50%
3.50

3.

Dynamo Kyiv
6
1
1
4
4:13
4

0.67
33%
1.5
3.7
100%
100%
2.83

4.

Ferencváros
6
0
1
5
5:17
1

0.17
67%
2.7
3.8
50%
50%
3.67
Group B
#
Team
MP
W
D
L
G
Pts
Form
PPG
BTTS
1.5+
2.5+
AVG G

1.

Real Madrid
6
3
1
2
11:9
10

1.67
50%
1.3
7.3
100%
0%
3.33

2.

Borussia M'gladbach
6
2
2
2
16:9
8

1.33
0%
1.8
2.8
100%
0%
4.17

3.

Shakhtar Donetsk
6
2
2
2
5:12
8

1.33
17%
1.2
2.2
67%
50%
2.83

4.

Inter
6
1
3
2
7:9
6

1.00
50%
3.7
5.2
67%
50%
2.67
Cup situation