Preview match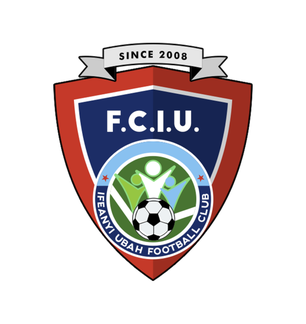 Ifeanyi Uba
1-1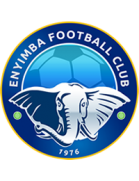 Enyimba
MATCH REPORT
Nigeria - Npfl - 07/22/21 11:00 - 34.ROUND
Stadium
FC Ifeanyi Ubah International Stadium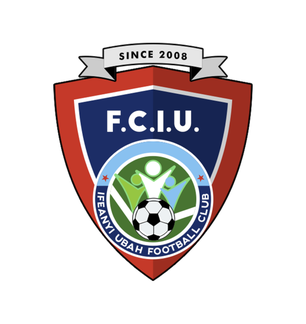 1-1 [90']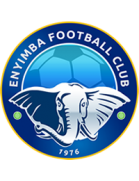 30'

38'

1-0 HT

65'

65'

65'

67'

67'

75'

82'

86'

90'+2

1-1 FT
Goals and Highlights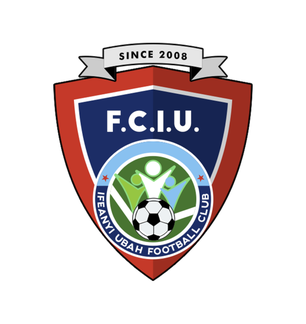 1-1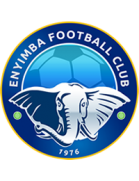 Match stats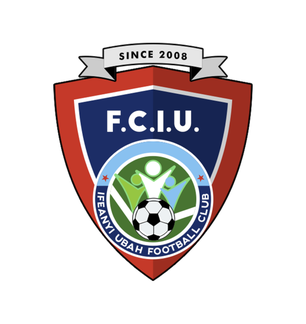 CARDS 1 0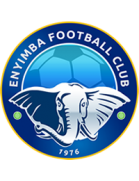 CARDS 3 0
ODDS
Odds by

Match
1
X
2
Opening odds
1.8
3.1
4.2
Pre match odds
1.8
3.1
4.2
Asian handicap
Line
1
2
Line
+0
1.37
3.10
-0
Goals
Line
Under
Over
2,5
1.45
2.68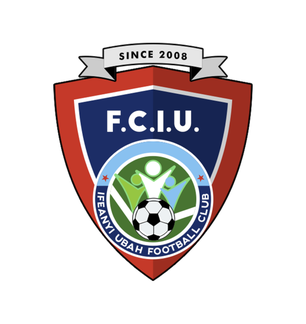 Ifeanyi Uba
Unbeaten run (6) at home stadium

Ifeanyi Uba are unbeaten in their last 6 home games in Npfl (5W, 1D). Players scored 10 goals and 3 conceded in that run.

Ifeanyi Uba have good form in last 5 home games

In the last 5 games at the FC Ifeanyi Ubah International Stadium form record is (4W, 1D, 0L) which is a reward for Ifeanyi Uba fans with 0 average home attendance.

Bad results in last matches for Ifeanyi Uba

Bad form within the last 5 games. Not easy period for the players and coach as the form record is (2W, 0D, 3L) with their average of 1.8 goals conceded per game.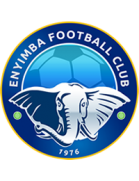 Enyimba
Poor form in away games

? losses in 5 games. (1W, 1D, 3L) is the record in away games. With their average of 1.2 goals conceded per game.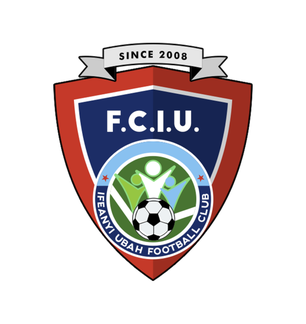 Summary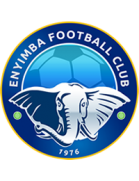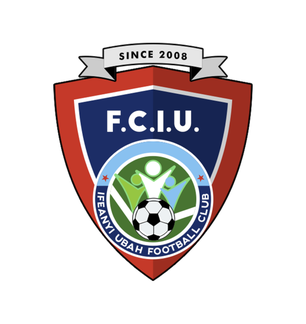 Strenght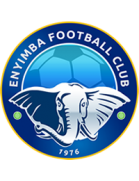 0%
Avg. minutes played (last 6)
0%
0
Changes (vs. last game)
0
0
Fresh important missings
0
Head to head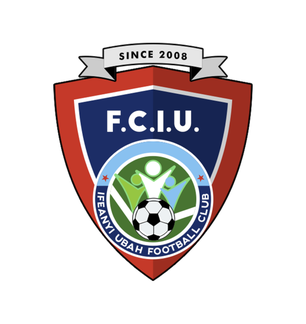 62%
2wins
2 draws
1 wins
5 matches
38%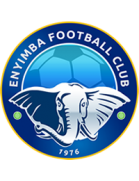 HT

Shots

Shots (on goal)

Danger attack

Corners
Lineup
Changes
1
X
2

05/05/21

Enyimba

2-2

Ifeanyi Uba

0-1

9 - 5
6- 3
36 - 16
6 - 5
0 (0%)
0 (0%)
-
-
-

01/19/20

Ifeanyi Uba

2-0

Enyimba

1-0

8 - 8
3- 1
61 - 74
3 - 6
0 (0%)
0 (0%)
-
-
-

06/10/19

Enyimba

3-1

Ifeanyi Uba

2-1

12 - 4
5- 1
58 - 39
7 - 2
0 (0%)
0 (0%)
-
-
-

05/09/18

Enyimba

1-1

Ifeanyi Uba

0-1

14 - 10
2- 1
114 - 61
5 - 1
11 (0%)
0 (0%)
-
-
-

07/16/17

Ifeanyi Uba

1-0

Enyimba

0-0

-
-
-
-
0 (0%)
0 (0%)
-
-
-
Team form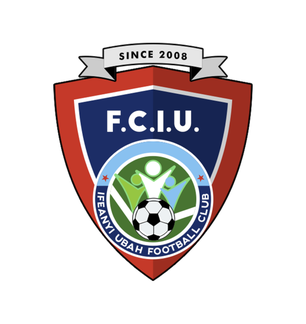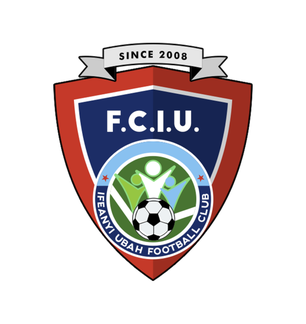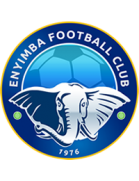 Ifeanyi Uba Last 6 Matches
1.8

11:00

28.7

11:00

25.7

11:00

HT

Shots

Shots (on goal)

Danger attack

Corners
Lineup
Changes
1
X
2

18.7

Plateau United

4 - 0

Ifeanyi Uba

1-0

17 - 3
8 - 1
82 - 67
4 - 2
0 (0%)
0 (0%)
1.29
4.2
9.5

11.7

Ifeanyi Uba

2 - 1

Nasarawa United

1-1

12 - 9
3 - 1
64 - 54
8 - 1
0 (0%)
0 (0%)
2.7
3.1
2.4

4.7

Katsina United

3 - 0

Ifeanyi Uba

3-0

0 - 0
-
-
-
0 (0%)
0 (0%)
-
-
-

30.6

Ifeanyi Uba

3 - 0

Adamawa United

1-0

0 - 0
-
-
-
0 (0%)
0 (0%)
-
-
-

27.6

Kano Pillars

1 - 0

Ifeanyi Uba

1-0

-
-
-
-
0 (0%)
0 (0%)
-
-
-

20.6

Ifeanyi Uba

2 - 1

Heartland

0-0

0 - 0
-
-
-
0 (0%)
0 (0%)
-
-
-
see more
Enyimba Last 6 Matches
1.8

11:00

28.7

11:00

25.7

11:00

HT

Shots

Shots (on goal)

Danger attack

Corners
Lineup
Changes
1
X
2

18.7

Enyimba

2 - 1

Jigawa Golden Stars

0-1

0 - 0
-
-
-
0 (0%)
0 (0%)
1.18
5
17

11.7

Akwa United

1 - 0

Enyimba

0-0

20 - 5
9 - 2
115 - 38
6 - 4
0 (0%)
0 (0%)
1.65
3.1
5.25

7.7

Enyimba

1 - 0

Kwara United

1-0

12 - 9
4 - 3
71 - 76
3 - 4
0 (0%)
0 (0%)
1.73
3
4.75

4.7

Enyimba

1 - 1

Rivers United

0-1

20 - 15
5 - 3
100 - 70
5 - 4
0 (0%)
0 (0%)
-
-
-

30.6

Enyimba

1 - 1

Warri Wolves

0-0

7 - 3
5 - 1
83 - 49
8 - 3
0 (0%)
0 (0%)
-
-
-

27.6

Plateau United

0 - 0

Enyimba

0-0

11 - 2
3 - 0
106 - 46
4 - 0
0 (0%)
0 (0%)
-
-
-
see more
Standings
Regular Season
#
Team
MP
W
D
L
G
Pts
Form
PPG
BTTS
1.5+
2.5+
AVG G

1.

Akwa United
34
17
13
4
43:19
64

1.88
41%
1.5
4.4
59%
38%
1.82

2.

Nasarawa United
34
18
4
12
47:35
58

1.63
50%
1.4
3.7
68%
53%
2.41

3.

Kano Pillars
34
17
7
10
36:27
58

1.25
35%
1.6
3.6
56%
24%
1.85

4.

Enyimba
34
16
10
8
34:29
58

1.63
50%
2.0
3.5
56%
35%
1.85

5.

Rivers United
34
16
8
10
41:32
56

1.38
41%
1.6
4.6
65%
32%
2.15

6.

Kwara United
34
16
7
11
42:28
55

1.13
35%
1.7
5.3
71%
35%
2.06

7.

Enugu Rangers
34
16
7
11
39:27
55

1.63
38%
1.7
3.5
62%
32%
1.94

8.

Lobi Stars
34
16
5
13
39:34
53

1.63
35%
1.7
3.9
59%
44%
2.15

9.

Akwa Starlets
34
15
4
15
36:40
49

2.00
38%
1.5
3.1
68%
41%
2.24

10.

Plateau United
34
13
8
13
41:30
47

1.00
32%
1.4
4.3
62%
41%
2.09

11.

MFM
34
12
11
11
28:26
47

1.38
32%
1.9
3.3
50%
21%
1.59

12.

Heartland
34
12
8
14
40:45
44

1.13
59%
1.4
3.0
82%
56%
2.50

13.

Katsina United
34
12
7
15
32:38
43

1.88
32%
1.5
4.0
59%
38%
2.06

14.

Abia Warriors
34
10
11
13
40:38
41

0.75
56%
1.1
4.5
62%
44%
2.29

15.

Wikki Tourist
34
10
9
15
34:43
39

1.50
53%
1.4
4.9
62%
41%
2.26

16.

Jigawa Golden Stars
34
10
9
15
25:40
39

1.13
38%
0.9
2.2
59%
38%
1.91

17.

Sunshine Stars
34
9
11
14
23:32
38

1.75
35%
1.5
2.7
35%
32%
1.62

18.

Ifeanyi Uba
34
8
11
15
31:45
35

1.25
44%
0.9
3.1
65%
44%
2.24

19.

Warri Wolves
34
9
7
18
27:43
34

0.88
35%
1.5
3.6
59%
32%
2.06

20.

Adamawa United
34
5
9
20
18:45
24

1.00
24%
1.1
1.9
56%
24%
1.85
Cup situation